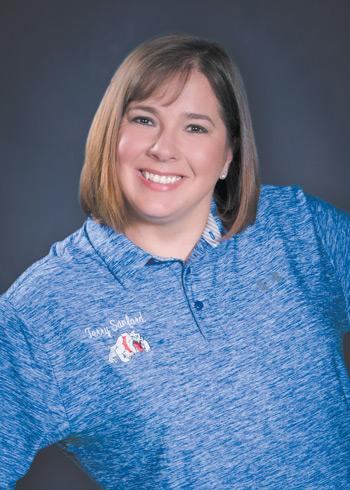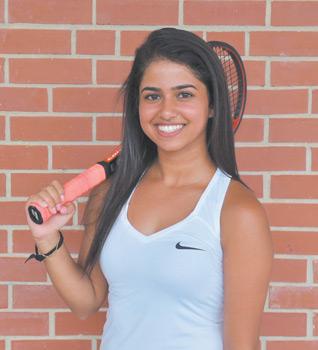 To hear that Terry Sanford is the favorite to win this year's Patriot Athletic Conference girls tennis title is no surprise.
But league teams may be a little more concerned when they hear head coach Mandy McMillan's assessment of her 2018 squad.
"These girls came back and shocked me this year when we did challenge matches,'' she said. "My whole team is strong. I don't have a weak link. I'd put them up against anybody in the conference.''
The Bulldogs will be led at first court by Ritika Shamdasani, who said she thrives on the support of McMillan and her teammates during matches and practices.
On the court, Shamdasani said, she tries to focus on playing her game and not get caught up in trying to emulate moves that her opponents are using. "You have to stay true to your game and how you play,'' Shamdasani said. "That's usually what wins matches.''
Shamdasani said the strength of her game is serving. She's been consistent and powerful in this area.
McMillan thinks if there is a conference team that could give Terry Sanford a run for its money, it's Cape Fear, led by No. 1 singles player Chloe Arnette. Arnette already beat Shamdasani in their first match this season, 6-3, 6-3. "Chloe is a tough competitor,'' McMillan said of Arnette. "That was a win well deserved.''
Cape Fear finished second to Terry Sanford a year ago, losing only to the Bulldogs in conference play.
"This year, our goal is to be as competitive as possible with Terry Sanford,'' Colt coach Chris Lucas said.
Arnette, who first took up tennis as something to
keep her in shape for basketball, is now looking to
tennis as the sport she'd like to play in college.
"I feel my strength is my athleticism,'' she said. "And I'm a really strong competitor. I analyze what I need to do better to win the next point.''
But, she said, her main focus is having fun. "You have to have fun. It's the key to playing.''
Arnette has advanced to North Carolina High School Athletic Association regional play in doubles all three of her years at Cape Fear. She's
undecided this year if she'd like to make a final try at a doubles title or pursue the chance to play for a singles championship.
She said she'll decide which way she plays based on if she's doing better in singles or doubles when the time comes to make the decision.
Photos L to R: Mandy McMillan, Ritika Shamdasani