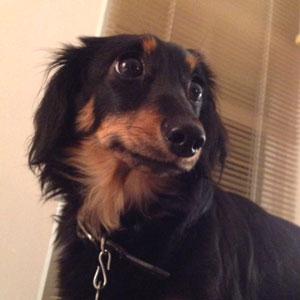 Among my many failings as a human being is the fact that I like beauty pageants. Growing up I always looked forward to watching the Miss America pageant. I particularly enjoyed watching the lovely ladies wearing their one piece bathing suits strutting their stuff around the stage in high heels. For a 13-year-old boy, it didn't get any better than that. As a deeply shallow person, it didn't take much to amuse me back then or now for that matter. Closely behind the bathing suit promenade, were the thought questions and the talent segments. It was truly touching how happy the first runner up was for the ultimate winner. It proved women are more evolved than men. Two guys up for the same prize, the second place guy is much more likely to punch the winner than hug him. Bert Parks singing, "There she is, Miss America," was a celestial experience. I still tear up a little thinking about that.
The thought questions were always great. Bert: "Miss Iowa, if you could have two wishes, what would they be?" Miss Iowa: "I would wish for world peace and a hit record." Cue the wild applause from the Iowa section of the audience. Little was more entertaining than listening to Bert plumbing the intellectual depths of the psyches of potential Miss Americas. Those gals were beautiful but tough. They had to answer deeply philosophical questions with their teeth covered in Vaseline to keep their lips from sticking to their teeth due to smiling for 72 hours straight. They also had to labor under the weight of 20 pounds of hair spray back in Bert's day. The creation of the hole in the Ozone in the 1960s was a direct result of the hair spray dispersed during Miss America pageants.
The talent portion was wonderful. My favorites were the baton twirlers. Baton twirling was really big in the '60s. There was always the hope that a twirler might drop her baton. In a really good year, a baton twirler would spin a flaming baton. A contestant might recite a love poem of her own composure. Each year several contestants would sing "Midnight" from Cats. If we got lucky, a contestant would do acrobatics and roll across the stage to a song by Herb Alpert. Those were the days, my friend. We thought they'd never end.
Which brings us to a really great beauty pageant that is coming up locally. I speak of the Puttin' on the Dog Pet Dog show that will occur on Sunday, April 24, from 1 to 3 p.m. This fine event will take place at Heritage Square, 224 Dick Street, in beautiful downtown Fayetteville. This is the classiest dog show in the history of the universe. You, gentle reader, can enter your own dog and win a fabulous prize. The dog show is put on by the Fayetteville Animal Protection Society to raise funds for homeless pets. The entry fee is a mere $5 per dog, which is less than a triple venti carmel coffee. Registration starts at noon. There is no entry fee to join the Parade of Rescue Dogs. Bring your rescued buddy. This is gonna be HUGE! There is no pedigree required for your dog to compete other than being your faithful canine companion.
You and your dog can compete and win in the following categories: Gorgeous Gals; Handsome Guys; Owner-Dog Look-a-Likes, Best Dog Costume, with a grand prize for Best in Show. While not a year's supply of Turtle Wax, magnificent ribbons will be awarded in each of these categories. Free admission for human and doggy spectators. If you just want to bring your dog to view this awesome extravaganza, kindly remained leashed to your puppy. While they last, free doggy treats in the shape of Dook basketball players, IRS agents and UPS delivery dudes are available. Just kidding about the shapes. For the human animal companions, food, drinks and desserts are available for purchase.
On a personal note, we are entering our wonder dachshund, Molly the Warrior Princess, who is in fact truly gorgeous. Molly is enrolled in pageant school, where she has been diligently working with a pageant coach on how to answer thought questions while balancing on four high heel shoes wearing a one piece bathing suit. For her talent Molly is going to sing Captain and Tennille's big hit, "Muskrat Love."
Bring your dog and family out for a beautiful afternoon on the town. We may have a four star general judging the contestants. Come and see the spectacle! A splendid time is guaranteed for all.