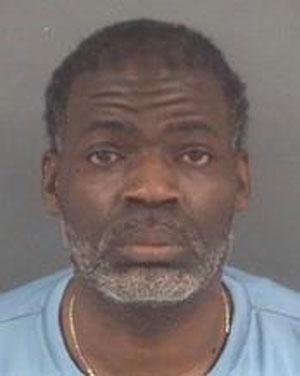 Fayetteville police have put an accused serial pedophile behind bars. Rodney Scott, a former part-time basketball coach at two Cumberland County schools, was arrested May 2 for allegedly molesting a 14-year-old boy. The youth told detectives that Scott assaulted him in April 2015 at Scott's home. He was initially charged with taking indecent liberties with a child. Since then, detectives with the FPD's Youth Services Unit have received reports of additional allegations from at least five other young boys who say they too were molested by Scott between June and August 2006 and April and May 2007. Scott faces five additional counts of statutory sex offense with a child. One of the victims, who was 15-years-old at the time of the offense, reported that Scott assaulted him in the spring of 2003, also at Scott's residence. The most recent victims came forward after police established a dedicated phone line for persons who want to report criminal misconduct involving Rodney Scott, said Lt. David McLaurin. The phone line, (910) 433-1163, is available Monday-Friday, 8: a.m. – 9 p.m. Callers may leave voicemail messages after hours or on weekends. Or if they choose, people may call Crime Stoppers at (910) 483-TIPS. Information can also be submitted via text-a-tip on smart phones to 274637 followed by your message. Confirmed allegations suggest other incidents may have occurred over a period of many years, according to McLaurin.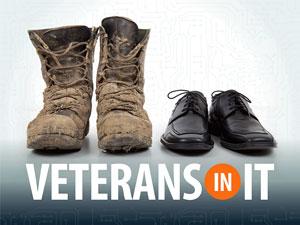 Job Training for Veterans
A lot of emphasis is being put on hiring military veterans across America. The Veterans Affairs Department is one of the agencies championing the cause. Fayetteville VA Job Placement and Employment Coordinator Jim Warner says a local program is among the first of its kind helping to train veterans. He says hundreds are already in the program in Fayetteville.
The VA's Vocational Rehabilitation and Employment program provides veterans non-paid work experiences. Only government agencies are asked to provide intern-like job training at no cost to the agencies. The City of Fayetteville is partnering with the VA by pledging to provide eligible veterans with practical work experience. The veterans receive subsistence allowances from the VA during the six-month program.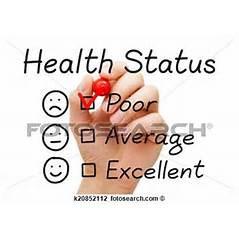 Health Survey
Local residents are invited to complete a community health opinion survey as part of the local 2016 health needs assessment. The Cumberland County Health Department and Cape Fear Valley Health System are collaborating to gather the information. The survey will provide information about the health and well-being of Cumberland County residents and help identify needs, concerns and health problems based upon the opinions of residents. An action plan will be developed based on the survey data and other information gleaned from state databases. Residents are asked to take a few minutes to complete the online survey no later than May 20. The survey is available on Health Department's webpage at www.co.cumberland.nc.us/health.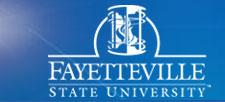 City of Fayetteville Summer Internships
The City of Fayetteville is partnering with Fayetteville State University to provide two summer internships. Two FSU students, Sabrena Clayton and Robert Freeman, will work in the city's Information Technology Department's Business Intelligence and Innovation division. The internship begins on May 16 and last for 10 weeks.
"We are excited to have Sabrena and Robert intern with the City of Fayetteville this summer," said Dwayne Campbell, Chief Information Officer. The expectation is that the students will learn about how the city uses technology to improve decision making, service delivery and citizen engagement. These internships will occur in IT and Planning & Code Enforcement and will be paid for by a grant through FSU to place students in summer jobs in local government. Since implementation of the new program in 2015, students from Methodist University and Fayetteville State have participated in the city's internship program, departmental research projects and volunteer opportunities at city-sanctioned events.
More Army Uniform Changes May Be Coming
Additional uniform changes could be in the offing for the Army. A lighter, better-fitting Army Service Uniform shirt is among issues that have been raised by Sergeant Major of the Army Dan Dailey. Most recently, the ASU became the uniform worn by United States Army personnel where business dress is called for. The Army Combat Uniform is used in combat and casual dress situations. It's commonly seen on soldiers in Fayetteville. The ASU was originally created as a secondary uniform to the former Army "class A greens." It was issued to all soldiers in the fall of 2010, and eventually replaced the "Army Green" service uniform and the "Army White" uniform. It's based on the current dress uniform known as "dress blues," which has its roots in the uniform that dates back to the Revolutionary War. The Continental Army outfitted its soldiers in blue to distinguish them from the red uniform coats of the British Army. As for the future, an updated version of the Eisenhower jacket, made popular by Gen. Dwight Eisenhower during World War II is being considered. Also under consideration is improving the ASU's white shirt. Soldiers have slammed the shirt for being too bulky, heavy and difficult to clean. An anonymous Army official said that it "will take several months" before any approved recommendations are presented.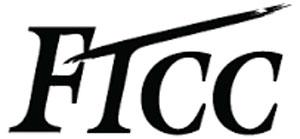 FTCC achieves record numbers of Graduates
Fayetteville Technical Community College announces it is holding its 54th annual commencement exercises on Friday, May 13, beginning at 6:30 p.m. in the Cumberland County Crown Coliseum with this year's commencement speaker being State Representative John Szoka. According to FTCC officials this is the largest recorded number of FTCC graduates to date earning degrees, diplomas and certificates.