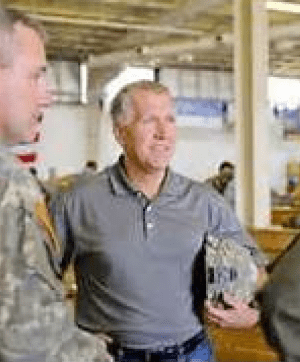 The National Defense Authorization Act for 2017 includes a plan to overhaul and improve TRICARE for active duty service members, reservists, retirees and their family members. It incorporates several provisions proposed by Senator Thom Tillis (R-NC). Tillis originally offered the proposals to Senate Armed Services Committee Chairman John McCain (R-AZ) and Ranking Member Jack Reed (D-RI) in February. He says the establishment of a high performance military-civilian integrated health delivery system is integral to the amendment. "Our service members make enormous sacrifices in defense of our freedom, and they deserve access to the timely and quality healthcare choices that work best for them and their families," said Tillis. The TRICARE system will increase collaboration between the military and private sector, ultimately improving health outcomes for TRICARE beneficiaries," he added. The Tillis proposals would improve healthcare and enhance the treatment of beneficiaries as local military treatment facilities create working relationships with private sector healthcare systems. A news release from Tillis' office said formal relationships would foster innovation in military treatment facilities, enhance operational medical force readiness, improve access to specialized medical care and strengthen care coordination through integration of all activities of these new health delivery systems.
Summer Means Storms
As reported elsewhere in this edition, hurricane season is almost here. Cumberland County Emergency Services cautions that residents should be prepared by updating their emergency plans and supply kits. County Commissioners joined the governor in approving a proclamation declaring Hurricane Preparedness Week. The season officially begins June 1 and runs through November. Traditionally August through mid-October is the most active time for hurricanes in North Carolina. "It's important to act now before storms strike," said Emergency Services Director Randy Beeman.
A disaster-preparedness kit should contain enough non-perishable food and a gallon of water per person, per day for at least three days, preferably up to a week. Other essentials include: a manual can opener, copies of insurance papers and ID in a sealed, watertight plastic bag; a basic first-aid kit; portable weather radio and extra batteries; prescription medicines; personal hygiene items and some cash in case electricity stays out for a while. If you have pets, don't forget their needs. Stay informed during a storm by having a battery-powered radio for weather and evacuation information. Know evacuation routes and the location of public shelters. To sign up for the county's severe weather CodeRED notification service, visit co.cumberland.nc.us or call 678-7641.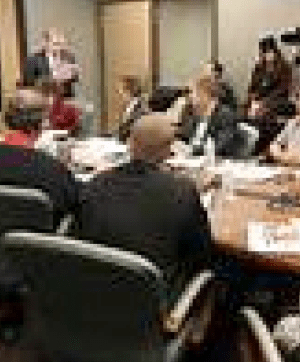 Citizen Commission Rules Changes
A standing committee of Fayetteville City Council is unanimously recommending that Council modify the process by which citizens are named to local boards and commissions. Longtime Councilman Bobby Hurst has chaired the five-member appointments committee for more than eight years. He, plus Mayor Nat Robertson and Council members Bill Crisp and Chalmers McDougald voted unanimously to provide that applications for membership received after the administrative deadline not be considered. However, the proposed City Code revisions would allow nominations to be received from the floor when council considers nominations for vacancies on citizen advisory boards. Councilwoman Kathy Jensen did not attend. She told Hurst she forgot about the meeting. Other proposed changes in the City Code are that the mayor and four members of council will make up the committee. They would be appointed by the mayor. The recommendations will be considered by the full council at its work session June 6.
Playground Pooper Busted
Cumberland County school authorities decided they'd had enough after repeatedly finding human feces on the Rockfish Elementary School playground. Staff had to clean playground equipment frequently. After a few weeks, the Hope Mills school officials decided they had enough of the serial pooper. Cumberland County security coordinator Bruce Morrison had cameras installed around the playground. They caught the culprit on video and notified the sheriff's office. Eighteen-year-old Robert Christopher Elliott and his younger brother were nabbed and arrested for defecating on public property, according to Sheriff's spokesman Sgt. Sean Swain. Both were charged with second-degree trespassing. The older brother also faces misdemeanor charges of injury to real property and contributing to the delinquency of a minor.