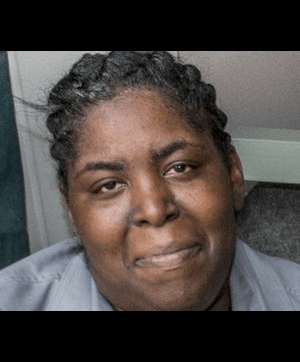 A new Chief Jailer is taking charge of the Cumberland County Detention Center July 1. Captain Tandra Adams will assume the post from Major Larry Trotter, who is retiring. She is being promoted to major. Adams is the first woman and first African-American to serve as the Cumberland County Jail Administrator. She is a native of Fayetteville and has been employed with the Sheriff's Office for 15 years, most of the time in the detention division.
"She possesses substantial relevant experience, knowledge and skill and is highly qualified in the area of detention facility management and supervision," said Sheriff Earl 'Moose' Butler. She became the first detention officer to operate in the capacity of data-section supervisor when she was promoted to sergeant. In 2014, she was selected to attend the Administrative Officer Management Program at North Carolina State University. Upon graduation, she was promoted to the rank of captain and became a certified general instructor and earned the position of School Director for the Detention Officer's Certification Course through Fayetteville Technical Community College.
Soldiers Adopt Local School
A Fort Bragg artillery unit is closing a gap at Fayetteville's Walker-Spivey Elementary School. "According to our federal data card, we only have one military-connected family in our school," said Principal Erica Fenner-McAdoo. In preparation for Armed Forces Day, the school reached out to its local partnership unit, the 108th Air Defense Artillery Brigade (ADA). "The 108th ADA greatly values our relationship with the local community," said the commander Col. Joseph McCallion Jr.
The unit's goal is to educationally enrich students' lives by showing them how their education is the groundwork for a bright future. The 108th ADA tailors a unique message to each school in the Terry Sanford High School district. The connection with mathematics, science and physics can be made to students, even at an elementary age.
"We have College Day every fourth Friday of the month and decided that our last observance should be focused on the Armed Forces," said Fenner-McAdoo. Soldiers spoke with students about their own pathway to the military and their educational experiences. A highlight was videos and a brief demonstration on how air defense is conducted. The demonstration was student led which allowed them the opportunity to experience the application of mathematics and science used in the air defense artillery field.
"The partnership between our school and the 108th ADA is very valuable," said Fenner-McAdoo.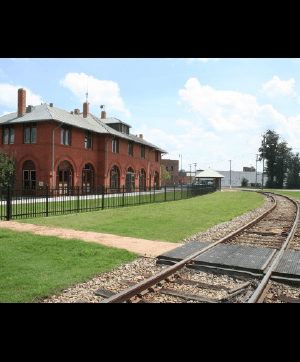 Museum Anniversary
The Fayetteville Area Transportation and Local History Museum is celebrating its 10th anniversary this week. The Museum opened on May 26, 2006, in the restored 1890 Cape Fear and Yadkin Valley Railroad Depot located downtown between Franklin and Russell Streets. The museum has two floors of artifact-filled exhibits.
"The history of our area is told from pre-history through the early 20th century," said Museum Director Bruce Daws.
Located next door to the museum, the Transportation Annex portrays Fayetteville's story with vintage automobiles and airplanes plus a recreated 1920s gas station.
In the museum annex, a special presentation entitled "Fayetteville's 10" highlights famous and not so famous people, places and facts about Fayetteville.
"These 10 years have been made successful by dedicated staff and volunteers and supportive agencies and organizations," said Daws.
Over the years, dozens of exhibits, presentations and collaborations have made this local history museum an important educational and recreational resource for the area. Admission is free.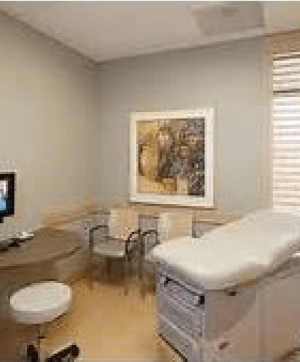 Fort Bragg Medical Clinic Renamed
Womack Army Medical Center has renamed the troop and family medical clinic inside Womack Army Medical Center in honor of Pvt. Kelly W. Byars, a native of Salisbury, North Carolina. He was a World War II combat medic assigned to the 505th Parachute Infantry Regiment, 82nd Airborne Division. Byars received the Silver Star Medal for his actions on Sept. 20, 1944, in Holland during Operation Market Garden.
"When naming our medical facilities, we try to honor someone with ties to the military medical community, North Carolina, or Fort Bragg. Kelly Byars has ties to all three," said Col. Lance Raney, Womack Army Medical Center commander.
The newly named Byars Health Clinic serves soldiers, airmen and family members assigned to Forces Command, U.S. Army Reserve Command, the XVIII Airborne Corps and the Air Force, as well as TRICARE Prime retirees and their families. The 51,000 square foot facility has the latest amenities and technology. Byars joins Specialist Five Lawrence Joel, General Roscoe Robinson Jr., Colonel Mildred Clark and Private First Class Bryant Womack as honored Army heroes who are the namesakes for healthcare facilities at Fort Bragg.
The Best of North Carolina
Governor Pat McCrory and First Lady Ann McCrory hosted military families at the Executive Mansion in Raleigh to thank service members, veterans and their families for their service. The event is an annual tradition for Governor and First Lady McCrory.
"Honoring and supporting our veterans, active duty military members and military families are among our most important priorities," said McCrory. "These families are the best of North Carolina and understand better than anyone the sacrifices that accompany military service."
In attendance were military families from numerous branches and bases including Fort Bragg, the state's largest installation; Seymour Johnson Air Force Base; Marine Corps Air Station Cherry Point; Marine Corps Air Station New River; Camp Lejeune; Camp Johnson and the North Carolina National Guard.
"We want to do everything we can to support our military families and thank them for their service and sacrifice," said the First Lady. "Hosting these families at the Executive Mansion each year is a small way we can show our appreciation and support."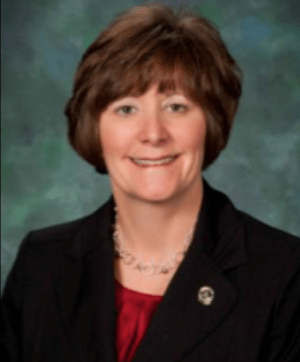 An Environment of Very Limited Growth"
"Cumberland County has not recovered from the 2008 recession," said County Manager Amy Cannon in opening remarks before County Commissioners as she introduced her proposed FY17 operating budget. The budget reflects virtually no growth in tax revenues and in some cases, losses over the past year. Sales tax revenues are down statewide. Cannon referred to what she called a "new reality" in explaining the $430 million budget that reflects a general fund revenue gain of only 2 percent. "Cumberland County remains in a period of weak growth," she said. But Cannon added, "This is not a message of doom and gloom." The local economy shows a post-recession recurring average annual loss of $1.9 million. Cannon is recommending a general fund increase of $7.3 million in Fiscal 17, which begins July 1. There will be no tax increase. But there is no pay raise for county employees either. They will receive one-time $800 stipends to offset the higher cost of health care. County Commissioners are holding budget workshops over the next two weeks.