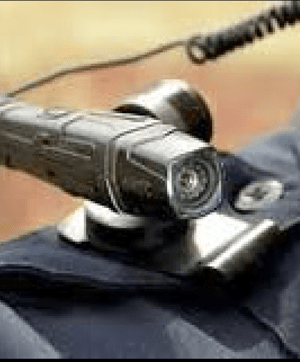 Police body cameras "increase officer safety and reduce department liability," according to Law & Order Magazine. The Fayetteville Police Department's 300 uniformed patrol officers wear them, as do Hope Mills and Spring Lake officers. Cumberland County Sheriff Earl "Moose" Butler does not plan on equipping his patrol deputies with body cameras. The sheriff notes that body-worn cameras remove officers from the videos whereas car-mounted cameras do not. "No need for a body camera. It only shows one perspective," said Butler's spokesman Sgt. Sean Swain. "All of our marked cars have cameras and we are not looking to go to body cameras." Body cameras have been embraced by some law enforcement agencies following controversial interactions between officers and suspects. Fayetteville police cruisers and State Highway Patrol cars are also equipped with dash cams. The Fayetteville Police Department has spent more than a million dollars on body cameras, most of it grant money. The cameras are worn on officers' glasses or uniform collars.
New Secretary of the Army
Eric K. Fanning was appointed Secretary of the Army by President Obama on May 18, making him the highest-ranking openly gay official ever at the Pentagon. As Secretary of the Army, he has statutory responsibility for all matters relating to the United States Army: manpower, personnel, reserve affairs, installations, environmental issues, weapons systems and equipment acquisition, communications and financial management. President Obama designated Fanning Acting Secretary of the Army in November 2015. In the Senate, a voice vote ended a confirmation process that had been delayed for months by a Republican who wanted assurances that detainees from Guantanamo Bay, Cuba, would not be sent to his state. Senator Pat Roberts of Kansas said his concerns had been resolved. Fanning, 47, has held high-ranking posts across the armed services, including as Air Force under-secretary and deputy under-secretary of the Navy. He has also served as Chief of Staff to Defense Secretary Ashton B. Carter. He is a graduate of Dartmouth College.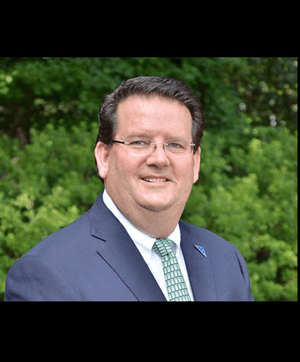 Business School Educator Honored
Methodist University has named its Reeves School of Business Professor of the Year. He is Bob Bruns, associate director of the Golf Management Program at Methodist. Dr. Kimberly Scruton, dean of the business school, made the announcement. All 26 faculty members are eligible for the award, which was established in 2015. It's intended "to honor an outstanding professor who has demonstrated extraordinary dedication to teaching," said Scruton. The award includes a plaque with the honoree's name inscribed on a perpetual plaque housed in the business school. "His students are very supportive of his teaching; he's one who requires a very high standard of all of his students," according to those who nominated Bruns.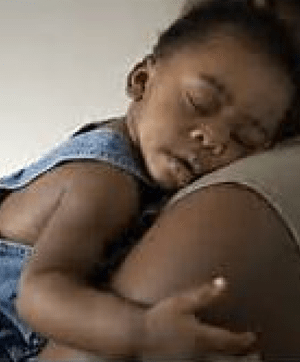 Multi-County Public Health Grant
A collaborative partnership between the public health departments of Cumberland, Hoke, Montgomery and Richmond counties has been awarded a $1.5 million grant from the North Carolina Department of Health and Human Services. The grant will fund implementation of strategies to lower infant mortality and improve birth outcomes. The four-county partnership will receive $500,000 each year from June 2016 through May 2019. Cumberland County's infant mortality rate of 9 per 1,000 births is well above the state average of 7.2 per 1,000 births.
The health departments will use the Ten Steps for Successful Breastfeeding strategy to combat infant mortality. Improved birth outcomes will see the expansion of the Long Active Reversible Contraceptives (LARCs) program, which is already in place at the health departments. Parental smoking cessation and reducing secondhand smoke exposure will be emphasized to improve the health of children ages one to five.
"We are excited about this opportunity to collaborate with Hoke, Montgomery and Richmond to implement evidence-based strategies across our communities," said Buck Wilson, Cumberland County Public Health Director.
Cyber Sex and Children
Detectives pursuing a tip found that a juvenile had been duped into sending compromising photos with a hand held device to a person he believed to be a young woman. The youth traded pictures with the sender. Then, he was told to release his Instagram password or the photos would be sent to his classmates and parents. The sheriff's office got the tip three months ago, and its Internet Crimes against Children Task Force began investigating.
"Forensic extraction of data on the victim's device ... led detectives to a classmate at Freedom Christian Academy," said Sheriff's Sgt. Sean Swain. Detectives executed a search warrant on May 20 at the suspect's home on Chestnut Street off East Russell Street near downtown Fayetteville. Deputies seized a computer and other electronic devices believed to have been used by the suspect. They found other young people had also been victimized. Sixteen-year-old William Alan Buie was arrested and charged with 45 counts of sexual exploitation and extortion. His bond was set at $215,000.
Sprint Voyager Refurbished
A Fayetteville cell phone tower, unique for its clever disguise, has gotten a makeover. The award-winning 'Sprint Voyager' tower has a new paint job for the first time in the structure's 14 years of existence. The Voyager sculpture itself tops the tower which overlooks the Rowan Street bridge downtown. It will be even more prominent when a new overpass replaces the bridge in a couple of years. People new to our area have likely wondered about the unique aeronautical looking structure that tops the colorful pole. Art intersected with functionality when former Fayetteville artist Tom Grubb unveiled his sculpture. At the dedication, Grubb sky-walked to the tip of the 128-foot tower to affix his 1,000-pound rotating sculpture while suspended from a hoisting device. "It was the first tower with public art required as a condition" of its construction, said former City Manager Roger Stancil at the unveiling in October, 2002.
Up & Coming Weekly looked into the history of the tower and found that Sprint hasn't owned it for many years which likely explains why it had been neglected. The new owners are Crown Castle of Houston, Texas. The company confirmed its obligation, and committed to paint the tower. Crown Castle owns more than 40,000 towers in the United States. It's the leader in the shared wireless infrastructure industry.
CORRECTION
Last week's News Digest article on the promotion of Captain Tandra Adams to Chief Jailer in the Cumberland County Sheriff's Office should have read that she is "the first African-American woman to serve as Chief Jailer."