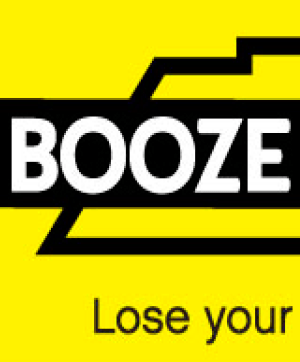 Local law enforcement agencies are conducting sobriety checkpoints on average of once a month. The check points are "dedicated to promoting highway safety awareness to reduce the number of traffic crashes and fatalities," Police Lt. Stacey Smith told Up & Coming Weekly. Smith commands the police traffic enforcement division. On Friday, June 10, an estimated 50 police officers from Fayetteville, Hope Mills and Spring Lake and N.C. Highway Patrolmen joined forces for the most recent Booze It and Lose It campaign. The sobriety checkpoint was conducted on Hope Mills Road near Queensdale Drive, a straight stretch of roadway that gave police an unobstructed view of traffic.
The Governor's Highway Safety Program sponsors the Booze it and Lose It program. According to a news release from the Governor's office, "the goal of the checkpoints is to educate the public on the dangers of impaired driving and to reduce the amount of impaired drivers on the roadway." The recent local roadblock was a five-hour event from 10 p.m. to 3 a.m. Traffic along Hope Mills Road was reduced to one lane in each direction as dozens of officers coordinated speaking with motorists as they drove into the cordon of orange traffic cones. During a one-hour period, an average of 10 cars a minute passed through the check point, according to calculations made by Up & Coming Weekly on the scene. That translates into about 600 cars an hour during the first couple of hours. Traffic is lighter after midnight, but the chance of stopping drunk drivers is greater then.
City police say that, on average, fewer than a dozen drivers are charged with DWI during the check points.
"I'm thrilled to death that the checkpoints don't result in more arrests than they do," said Police Chief Harold Medlock.
He believes educating motorists about the dangers and liability of driving while impaired has paid off.
"Typically we make dozens of arrests for no operators' licenses, revoked licenses and suspensions," Smith said. According to the Booze It & Lose It brochure prepared by the Governor's Highway Safety Program, a drunk driver kills someone every 45 minutes on average. One out of every three car accident deaths involving teenagers is related to alcohol. And automobile accidents are the number one cause of death among teens.
These frightening statistics underscore the importance of being sober while driving. Those who drive drunk and hurt or kill others can be charged with murder in some circumstances. They can also be sued by those who were injured or by surviving family members. The Booze It & Lose It campaign brochure also explains some of the risks of being arrested for DWI. Even for a first conviction, a driver can have his driver's license revoked for a year, be fined between $200 and $4,000 and spend between one day and 24 months in jail.