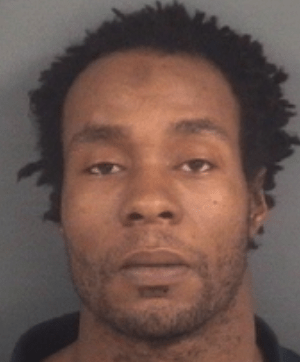 A Fayetteville man with a history of domestic violence was jailed on charges of murdering his parents. Delilah Harris Miles, 62, and her husband, John Oalton Miles, 66, were found shot to death at their home in the Cottonade subdivision off Yadkin Road. John Oalton Miles Jr., 32, is charged with two counts of first degree murder and two counts of armed robbery. He lived with his parents at 6301 Cool Shade Drive.
Fayetteville detectives learned that Miles Jr. had stolen the family car and fled to Miami Beach, Florida. Police there located Miles and took him into custody without incident, according to Fayetteville Police spokesman, Lt. David McLaurin. He was charged initially with possession of a stolen motor vehicle and carrying a concealed weapon, ostensibly the gun used to kill his parents. Miles is awaiting extradition to Fayetteville. The Miles' murders were the city's 15th and 16th homicides of 2016.
Second Fayetteville Youth Sentenced in Murder
A local youth charged with helping a friend dispose of 15-year-old Danielle Locklear's body in a river will spend the next six to eight years in prison. Dominic Lock, who was 18 at the time, was sentenced by Superior Court Judge Jim Ammons. He pleaded guilty to accessory after the fact of murder for his role in the 2014 death of the South View High School freshman. Lock's lawyer and District Attorney Billy West agreed to a plea bargain after Locke was initially charged with second-degree murder by Hope Mills Police.
Locklear was killed by her ex-boyfriend, Je'Michael Malloy of Autryville. He pleaded guilty last month to second-degree murder and was sentenced to 25 to 31 years in prison. West said Malloy strangled Locklear in Hope Mills on the night of March 11, 2014. He said Lock helped Malloy dispose of the body in the South River on the Cumberland/Sampson County Line. Cinder blocks had been tied to her ankles and around her waist.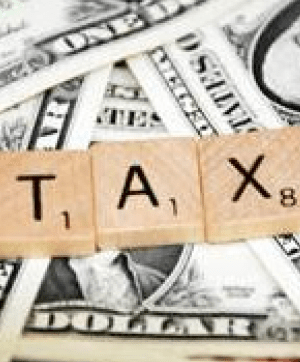 Cumberland County Taxes Remain Stable
Cumberland County Commissioners have approved their FY17 annual budget. The $430 million spending plan goes into effect July 1. A large chunk of the budget — $327 million — is supported by ad valorem taxes. There will be no tax increase. The property tax rate remains 74 cents per $100 of assessed property valuation. "The commissioners are pleased with the budget. It holds the line on taxes and provides for limited growth," said Chairman Marshall Faircloth.
With the budget, 2,300 county employees are not getting pay raises, but most will receive one-time $800 stipends to help offset the higher cost of health benefits. The budget includes $78.7 million for Cumberland County Schools. Fayetteville Technical Community College will receive $10.6 million for current expenses as well as $945,000 for capital expenses.
Fayetteville/Cumberland Youth Council
A local student epitomizes the reason Fayetteville Mayor Nat Robertson thought it would be a good idea a couple of years ago to resurrect a local youth council. It had been dormant for many years. Jordan Burstion was valedictorian of her senior class at Jack Britt High School. During her junior year, she attended the Governor's School of North Carolina, a summer residential program for academically gifted high school students. Jordan is described by City Councilwoman Kathy Jensen as "shy." But as Chairperson of the Fayetteville/Cumberland Youth Council, Burstion addressed City Council eloquently, thanking the city for acknowledging statewide awards. She will attend Duke University on scholarship.
"We've changed a lot of young lives," Jensen noted when reflecting on her involvement with the youth council.