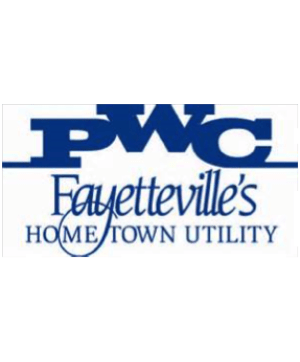 The City of Fayetteville and its Public Works Commission have come to an agreement which very likely ends more than two years of squabbling between the public bodies. They have adopted a joint resolution asking the North Carolina General Assembly to make only minor changes to House Bill 392 which is pending in the legislature. The bill establishes PWC as "an independent public authority" thereby giving its governing body virtually total operational control. "This agreement brings clarity to both bodies," said PWC Chairman Darsweill Rogers. "It's a sensible solution to a decades old problem," said PWC's immediate past Chairman Mike Lallier. More importantly, Rogers says it's understood that the city will not appeal the judge's ruling.
Action by the general assembly and a law suit filed by PWC resulted from former city manager Ted Voorhees persuading a thin majority of city council to challenge PWC's independence. The flare-up that resulted is part of what cost Voorhees his job earlier this year. City Council has been meeting behind closed doors on numerous occasions in recent weeks to hammer out the agreement. City Attorney Karen McDonald tells Up & Coming Weekly that council agreed to the resolution in executive session a week ago. But, council did not make its decision public until this week.
The changes being asked of the legislature are in keeping with the declaratory judgment issued by a superior court judge in May. In a significant gesture of support, the Public Works Commission agreed to give the city $1.2 million dollars a year for the next five years for spending on economic development. Rogers says that's in addition to the utility's annual $9 million payments to the city in lieu of taxes. He says the utility is able to make the contribution thanks to unanticipated revenues that have come its way. Rogers says the agreement between the city and the utility bring an end to misunderstandings between the bodies.