Fayetteville City Council has until Aug. 19 to decide whether it wants a local minor league baseball team to affiliate with the Houston Astros. Consultant Daniel Barrett of Barrett Sports Group has repeatedly urged the Council to decide if it's prepared to meet what he calls the "yes or no" date. But the four members of the Council's stadium subcommittee say that may not be enough time to weigh all the considerations, including cost. The Astros want a formal memorandum of understanding from the city. BSG has proposed a $47 million ballpark on city-owned property behind the Prince Charles Hotel. Most Single-A stadiums on the east coast were built for far less than that. Council members who have spoken up, including Mayor Nat Robertson, want to keep the cost at no more than $30 million. Committee membe,r Jim Arp, seems to be the most reluctant to be hurried, saying the city must do its due diligence. Barrett told the committee he isn't sure if there are other major league teams that might be interested in locating a minor league affiliate in Fayetteville. Committee members include Arp, Kirk deViere, Larry Wright and Mayor Pro Tem Mitch Colvin who serves as chairman.
Building Business Rally Planned
The Fayetteville Public Works Commission, City of Fayetteville and Cumberland County are co-hosting a Building Business Rally that will present upcoming business opportunities for utility contractors. Water, wastewater and stormwater utility contractors are invited to attend the free event as are other businesses that support utility construction. PWC, the city's stormwater division and Cumberland County Public Utilities will provide information about projects that are planned over the next five years. Breakout sessions will be held to review bidding requirements and opportunities for minorities, women and veterans who may want to register for the Disadvantaged Business Enterprise Program. The Building Business Rally will be held Thursday, July 21, from 9 – 11 a.m. at PWC's Administration Building, 955 Old Wilmington Rd. To register, call 223-4337 or visit http://www.faypwc.com/purchasing .
President on Opioid Abuse
President Barack Obama has made combatting prescription pain medication abuse and heroin addiction a top priority for his administration. Fayetteville has the unenviable distinction of having the 18th-highest rate of opioid abuse in the country. It has joined with the VA to form an Opioid Reduction Task Force, which is designed to allow different agencies to share ideas and resources to better attack the opioid epidemic. The White House has asked Congress for $1.1 billion in new funding to expand access to lifesaving treatment, particularly the drug buprenorphine. He also wants to strengthen prescription drug monitoring and accelerate research on pain and opioid misuse and overdose. Buprenorphine and the combination of buprenorphine and naloxone are used to treat addiction to opioid drugs, including heroin and narcotic painkillers. Buprenorphine alone and the combination of buprenorphine and naloxone work to prevent withdrawal symptoms when someone stops taking opioid drugs by producing similar effects to these drugs. "More people die of drug overdoses in the U.S. than in car crashes," said Secretary of Health and Human Services Sylvia M. Burwell. Government funds earmarked for treatment would be funneled directly to states.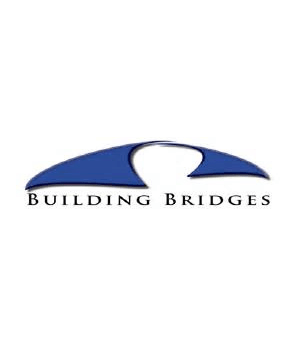 Pine Forest H.S. Teachers Honored
Pine Forest High School teachers Linwood Starling and Pierre Cobb have been selected to participate in the North Carolina Business Committee for Education's Teachers@Work® program this summer. It's a joint initiative of the NCBCE and the North Carolina Department of Public Instruction. "Teachers know the hard skills to teach their students, but they also need to see first-hand how those skills are being used in their local businesses," said Sue Breckenridge, executive director of NCBCE. Starling and Cobb are science teachers and are paired with employees of Lenovo to learn the various aspects of the business.