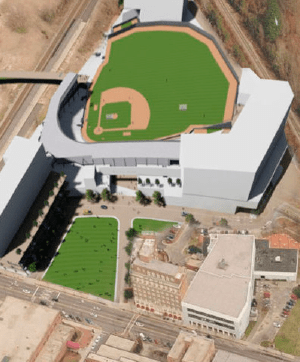 Fayetteville City Council has decided to move forward with construction of a minor league baseball stadium. But, members have not decided on its cost, probably because there's more to it than a ballfield. The City hopes to develop a multi-purpose sports facility to also accommodate football and soccer. Stadium Committee Chairman Mitch Colvin told Up & Coming Weekly that Council has discussed costs, but did not arrive at a figure during its closed meeting on July 19. "There is unanimous support of Council to move forward on the memorandum of understanding and develop financial models with community partners," Colvin said in a prepared statement. He said the city will meet its commitment to have a memorandum of understanding prepared for the Houston Astros owner no later than Aug. 19. The MOU is a non-binding letter of intent. It covers an estimated dozen or so elements that Council has declined to make public. The stadium is planned for construction on City-owned property behind the former Prince Charles Hotel downtown.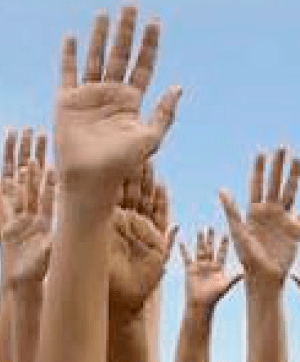 Awareness Encourages Interest
Longtime journalist Jason Brady is intent on changing voter apathy. He and two friends who get together for breakfast on Saturday mornings have formed a fledgling nonpartisan citizens group called the Cumberland County Awareness Network. Brady, Ed Williams and James Baker, were "amazed at people being clueless about what's going on in the community," he said. Their online newsletter says "They have no titles or positions…they're just three people willing to work on informing friends and neighbors about important things going on in our community."
The group is holding a forum July 30 on this year's upcoming Cumberland County Commission election. It will be in the Pate Room
of the main library downtown. "The hope is interest will encourage awareness," said Brady, 63, who was a Fayetteville Observer reporter from 1982 to 1989. He served as the City of Fayetteville Public Information Officer from 1990 to 2006, and has been involved in civic activism ever since.
Cops on Bikes
When Cleveland Police Chief Calvin Williams was preparing his city for the 2016 Republican National Convention, he drew on the experience of Fayetteville Police Chief Harold Medlock when he was a deputy chief in Charlotte. Medlock had the responsibility of providing security for the 2012 Democratic Convention in the Queen City. "We deployed several hundred cops on bikes based on the advice of Denver police in 2008," said Medlock. Bicycle officers are not only more maneuverable, but they are seen as friendlier and less intimidating. He tells Up & Coming Weekly that Charlotte had a $50 million federal security grant to work with. Literally, hundreds of officers on loan from departments across the country were equipped with bicycles, "and they took them home with them after the convention," Medlock added. "I recall six or eight cops from Fayetteville were among those on bike patrol."
He routinely uses bike patrols in Fayetteville. "The bikes also offer a less tangible benefit: making officers more approachable," he said.
N.C. Airman dies while on deployment
A North Carolina Airman has been identified by the Defense Department as dying while supporting Operation Inherent Resolve. It's the military operation against the Islamic State in the Central Command theater of operations.
1st Lt. Anais A. Tobar, 25, died July 18 of non-combat related injuries in Southwest Asia, the Defense Department said in a news release. The cause of death was not made public, nor did the DoD specify the nature of the accident or where it occurred. Tobar, a native of Miami, Florida, was assigned to the 4th Aircraft Maintenance Squadron at Seymour Johnson Air Force Base in Goldsboro. The squadron is responsible for equipment maintenance of the largest F-15E Strike Eagle fighter wing in the Air Force.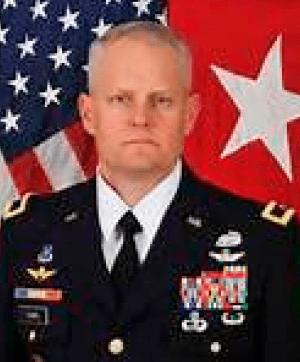 Special Operations Aviation Commander
Brig. Gen. John R. Evans Jr. is the new commander of the Army Special Operations Aviation Command at Fort Bragg. He replaces Brig. Gen.
Erik Peterson.
Evans is a distinguished special operations aviator with ties to North Carolina. He graduated from Appalachian State University in 1988 and spent his early Army career at Fort Bragg, where he served as an aviation liaison officer in the 82nd Airborne Division.
He most recently was deputy commanding general for support of the 2nd Infantry Division in South Korea. USASOAC is a subordinate unit of U.S. Army Special Operations Command, providing command and control for all of the Army's special operations aviation units. Peterson was promoted to major general and now serves in the U.S. Army Office of Deputy Chief of Staff in Washington D.C.