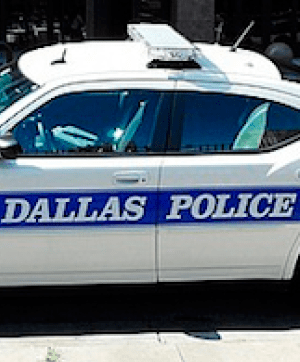 Cops across America are hurt every day. A dozen officers were gunned down in a two-week period this month in Texas, Louisiana, Michigan and Kansas. The Democratic National Convention held in Philadelphia this week put a lot of pressure on the city's police department as the Republican National Convention did last week in Cleveland. John McNesby, president of the Fraternal Order of Police Lodge in Philadelphia, says he thinks attacks on police officers similar to the ones in Dallas and Baton Rouge will continue until there is a political solution to the problem.
"Unless somebody starts to do something and starts backing the police, this is going to continue," he said. Fayetteville Police Chief Harold Medlock agrees. "It's terrifying," he said, of the cop killings this month.
Like law enforcement agencies everywhere, Fayetteville police are conducting their daily lives differently since Dallas.
"We're doing all we can to make sure they're safe," said Medlock. "These officers are leaving their families every day and going to work."
The chief has been personally attending daily assemblies as officers prepare to hit the streets allowing them to express their concerns.
"It's an opportunity for me to listen to them and reassure them that the vast majority of people support law enforcement," he added. He said that two more experienced officers resigned this week to go into other lines of work. There is an element of fear because, while others run from gunfire, law enforcement officers rush into the fight, Medlock said. "They fight through the fear because that's what we do."
The silver lining through all the violence is that there has been an outpouring of support from ordinary citizens, and that's gratifying Medlock said. He notes the day has come that urban police forces in the U.S. are now armed with long guns as well as side arms. Many of Fayetteville's patrol officers are equipped with semi-automatic, high-capacity rifles. Others are assigned 12-guage shotguns. They are required to take familiarization training courses on a regular basis. The weapons are carried in gun racks in their cruisers, not in the trunks of the cars as they once were. All members of the department are required to wear body armor, including plainclothes detectives, whenever they are conducting investigations out of the office. Two patrol cars respond now to each and every call no matter how routine, which is a word Medlock doesn't like to use. That way, he says, he keeps the same number of cars on the street but can provide immediate backup, "and there has been no decrease in response time. We'll do that until we can go back to responses that ordinarily require only one officer," Medlock said.
Chief Medlock points to a statistic that he believes shows that the FPD has turned the corner on the de-escalation of police use of force, which has a calming influence on the community. "In the last 18 months," he said, "there have been 92 instances in which people were armed with guns or were threatening us with guns, and not once did officers resort to the use of deadly force." He attributes the change to training and the professionalism of the city's more than 400 cops. Prior to Medlock taking office as chief of police in early 2013, there had been a dozen officer-involved shootings, most of which were fatal, in a three-year period dating back to 2010, according to departmental records.