The City of Fayetteville appears headed toward an all-time high record of annual homicides. Twenty-one murders have been recorded by city police through the first of August. One of the most recent was a retaliation killing, according to police detectives. Before dawn on July 27, a motorist parked outside the 24-Hour Discount Tobacco shop at 816 S. Reilly Road and was shot and killed in retaliation for an earlier murder, Lt. Mike Geske, who works in homocide, said. Diquane McLamb, 20, of Fayetteville, was shot at close range by one of three men who drove up to the store. McLamb was dead on arrival at Cape Fear Valley Medical Center. Twenty-year-old Jamarqus Deonte Hurley is charged with his murder. Police Chief Harold Medlock said the tobacco shop where the shooting occurred is a known source of illegal activity, as are many of the community's 60 discount tobacco stores. Police say criminal activity ranges from the sale of illicit drugs and paraphernalia to assaults and robberies.
Police Charity Receives Contributions
The Fayetteville Police Foundation announced it has received a pair of donations totaling $55,000. They come at a time when public support for police has grown, following mass executions of officers in Dallas and Baton Rouge. "The donors wish to remain anonymous," said Cindy McCormic, Executive-Director of the Foundation. The amount of $50,000 was designated by the donor to be used for the police K-9 unit for protective equipment and other needs. A $5,000 contribution was donated to the foundation for the purchase of protective gear for police officers. The Fayetteville Police Foundation, founded in 2009, is an independent nonprofit, charitable organization dedicated to fostering public safety through community building, education and outreach.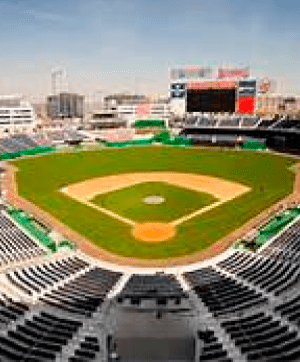 Stadium Proposal Update
How does the public feel about a minor league baseball stadium in downtown Fayetteville? Will it require a tax increase? City council members want answers to the first question. Residents want answers to the second. So far neither members of Council nor the administration are willing to comment on the tax question. Council is holding a public meeting at city hall Aug. 11 to take input from citizens. A committee headed by consultant Jason Freier, who owns three minor league baseball clubs, is leading the City's negotiations with the Houston Astros. The American League West team wants to move a Single A minor league team from Southern California to Fayetteville. The city is bargaining for a 30-year lease with minor league baseball, said Interim City Manager Doug Hewett. The City and ball club must reach agreement on terms by Aug. 19.
Fort Bragg Field Training Exercise
The 82nd Airborne Division's 2nd Brigade Combat Team paratroopers are taking part in a Combined Arms Live Fire Exercise through Aug. 15. The field training exercise gives company commanders opportunities to plan and conduct realistic tactical maneuvers so they can build adaptive and lethal teams within their units and apply the principles of fire control, planning, safety and risk mitigation in a combat environment. The company-level training is physically and mentally demanding, and serves as the foundation for the brigade's battalion live fire exercises later this year, said the Army. Various units are conducting numerous mock combat sequences during day and night conditions.