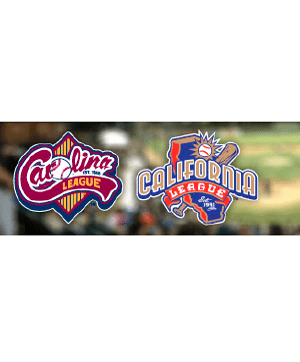 There are a lot of dynamics at work in minor league baseball from the west coast to the east coast that will likely result in Fayetteville getting its Single A franchise. Major League ball clubs typically sign Player Development Contracts with their minor league affiliates every two to four years. They are renewed in September of even number years; 2016 is one of those years.
The Press Enterprise newspaper of Riverside, California, has reported that the California League wants to reduce itself to eight teams, while coincidentally the Carolina League wants to increase from eight to 10 teams. That makes room on the east coast for two west coast teams, one of which would come to Fayetteville.
If the Carolina League expands, the Houston Astros propose to move its Advanced Single-A team from Lancaster, California, to Fayetteville. Its PDC expires this year. If the Bakersfield Blaze leaves California, their parent Seattle Mariners would want to remain in the league. They could end up in Lancaster, where the Mariners have been before. Adding to the drama, the Texas Rangers are reportedly interested in moving their southern California minor league team to the Carolina League.
Thanks to a strong draft and a commitment to rebuilding, the Milwaukee Brewers improved their farm system more than any other organization from the beginning to the end of 2015. Only the Astros can match the Brewers' total of eight top 100 prospects. They have a nice balance of hitting and pitching talent, as well as depth at the top and bottom levels of the minors. The Astros moved from 10th in the preseason to third in mid-season in the rankings of MLB farm systems.
A company that specializes in brand loyalty, Brand Keys, issued its 24th annual major league baseball fan survey in the spring. The Astros have consistently been cellar dwellers in fan loyalty. This year they rank 26th, up from 30th last year. The Sports Fan Loyalty Index, which measures all teams in the four major sports leagues, provides apples-to-apples comparisons of the emotional intensity with which fans support their home teams.
"Everybody loves a winner, but it's important to note that win/loss ratios govern only about 20 percent of fan loyalty," said Robert Passikoff, founder of Brand Keys. He says there are other important elements that affect fan loyalty. Entertainment value and giving fans a fun time is most important. History and tradition are important, as is authenticity and how well ball clubs play as a team. A new stadium can also lift fan loyalty.
Local baseball fans have generally supported the Atlanta Braves and Baltimore Orioles because they are the closest major league teams. Fayetteville is considered by many to be a good baseball town, said Kevin Reichard writing in Ballpark Digest. He noted that the summer collegiate league Fayetteville Swamp Dogs is one of the Coastal Plain League's top draws.
"With downtown Fayetteville now a considerably upgraded destination (i.e., fewer strip clubs, more brewpubs and restaurants), there's interest in bringing baseball back to the city," he concluded.