The City of Fayetteville is taking a new approach to gutter clutter. The Parks and Recreation Department's landscaping division now has three two-man crews charged with right-of-way maintenance. Each crew is assigned a pickup truck with trash picker-uppers and weed eaters. "Their job is to patrol major and minor thoroughfares and gather up roadside trash," said Director Michael Gibson. They head out each morning to pick up debris that motorists have tossed out their windows. The city contracts with a temp agency to provide full-time seasonal workers 38 weeks out of the year. They take off the late winter, early spring period, according to Gibson, who says these crews come in from a day's work with truckloads of debris. "We're cleaner than most other cities," declared Gibson. The new program was funded this fiscal year by City Council.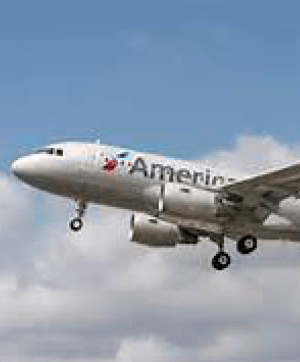 Airport Wins Federal Grants
Fayetteville Regional Airport has received the first of three $10 million grants to expand the terminal building. The grant is part of an overall $30 million project to renovate and upgrade the terminal at the airport, according to Director Brad Whited. The terminal building was built in 1969. The last major renovation cost about $7 million and was done in three phases, which were completed in 2006. The new grant is provided by the Federal Aviation Administration's Airport Improvement Program. The "Airport and Airport Commission are very excited to be awarded $10 million in 2016 from the FAA's discretionary funding for non-hub airport terminals," said Whited. He says the multi-year project will transform the 47-year-old terminal by updating the look and functionality to modern standards. Fourth District Congressman David Price (D-NC), Ranking Member of the House Transportation, Housing and Urban Development Appropriations Subcommittee, made the announcement. The $30 million upgrade of the terminal will be paid for mostly by the federal government with the rest coming from airport revenues. The renovation project will be done in phases and includes replacement of Concourse A and expansion of the passenger screening area. Completion is scheduled for the summer of 2019.
Suspect Government Fraud?
The City of Fayetteville's Office of Internal Audit is conducting a "Doing What's Right" campaign in an effort to uncover fraud in city government. A city news release says the project is intended to "reduce incidents of fraud, waste and abuse that affect the City of Fayetteville." The news release did not indicate what prompted the campaign. Residents and employees are encouraged to report suspicious activity by calling the fraud hotline at 1-877-339-4715. Examples of city-related fraud include: theft of city property, using city property for personal use, payroll or timekeeping scams, fictitious invoices for goods and services and accepting bribes, kickbacks and illegal gratuities. The city also suggests that suspicious activity in the private sector be reported to appropriate law enforcement agencies.
First Amendment
A Fayetteville high school teacher is being criticized for desecrating the American flag to illustrate the First Amendment to the U.S. Constitution. Massey Hill Classical High School history teacher Lee Francis' first choice was to burn the flag, but when he asked if any of his students had a cigarette lighter, no one responded. So, instead, he dropped the flag on the floor and stomped on it. At least that's the account of Sara Taylor, the parent of a student at the school. She posted a photo of the crumpled flag on Facebook and the response was predictable. Schools Superintendent Dr. Frank Till said there are better ways to teach students about freedom of speech. "There are a lot of examples in archives we could use that were appropriate," he said.
Early Voting Next Month
Early voting for the Nov. 8 general election begins Thursday, Oct. 20 and ends Saturday, Nov. 5. Citizens who want to take advantage of early voting, but are not registered to vote, may do same-day registration during the early voting period if they provide acceptable documentation. The changes are the result of federal court intervention overturning restrictive state laws. Early voting is at the Cumberland County Board of Elections Office and nine other locations across Cumberland County. The revised schedule results from action taken by the N.C. Board of Elections when the Cumberland County Elections Board declined to act. Remote early voting locations include Cliffdale Recreation Center, East Regional Branch Library, E.E. Miller Recreation Center, Gray's Creek Recreation Center, Hope Mills Recreation Center, Kiwanis Recreation Center, North Regional Branch Library, Smith Recreation Center and Spring Lake Community Center.
Hours at the Elections Board Office in downtown Fayetteville are:
Oct. 20-Nov. 4 (Monday through Friday) 8 a.m. – 5 p.m.
Oct. 29 and Nov. 5 (Saturdays) 9 a.m. – 1 p.m.
Oct. 30 (Sunday) 10 a.m. – 4 p.m.
Hours of operation at most remote locations are:
Oct. 20-Nov. 4 (Monday through Friday) 8 a.m. – 5 p.m.
Oct. 29 & Nov. 5 (Saturdays) 9 a.m. – 1 p.m.
Oct. 30 (Sunday) 10 a.m. – 4 p.m.
Spring Lake early voting doesn't begin until Oct. 27:
Oct. 27-Nov. 4 (Monday through Friday) 11:30 a.m. – 7:30 p.m.
Oct. 29 & Nov. 5 (Saturdays) 9 a.m. – 1 p.m.
Oct. 30 (Sunday) 12 p.m. – 4 p.m.
Firefighters and EMS Workers Honored
Cumberland County Emergency Services, the Fayetteville Fire Department and the Fire Chief's Association of Cumberland County will conduct an annual memorial service Oct. 1 at 11 a.m. to honor firefighters and EMS workers who have sacrificed their lives serving the people of Cumberland County and Fort Bragg. The service will be held at the Emergency Services Memorial on the campus of Fayetteville Technical Community College next to Cumberland Hall. Names of first responders listed on the memorial are: Joseph E. Boles, Paul I. Boyer III, William I. Capps, Luther P. Horne, Ferrell D. Hood, Jesse M. Jones, Steve E. Russell Jr., David C. Sharp II, Jesse U. Shockley Jr. and John C. Tyner. Persons wishing to purchase memorial bricks or have bricks placed on the memorial walkway will find information at BravetheFire.com.