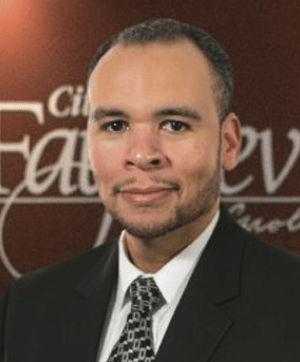 In a few days, Doug Hewett will officially be named city manager. City Council decided during an evaluation session that he deserved to be elevated from his temporary position after five months on the job. Council is working out details of his employment including salary, benefits, severance and term of office. Council is considering offering Hewett a one-year contract. It's not unusual for government executives to have renewable contracts, although it's a first for Fayetteville.
"Hewett had a very positive performance evaluation…and we have unanimously decided to ask (him) to accept the position of city manager," said Mayor Nat Robertson.
Hewett didn't hesitate to accept the offer. During the personnel performance closed session, City Attorney Karen MacDonald received a 'satisfactory' rating according to Robertson. That's a midrange evaluation in a five step range.

Free Smoke Alarms Distributed
Every night in Eastern North Carolina about five house fires occur, leaving families helpless, confused and alone. In Cumberland County, Highlands Chapter Red Cross volunteers respond routinely to local house fires. Last month, nearly 300 Red Cross volunteers from 27 groups, including Fayetteville Firefighters, gathered in Fayetteville to install more than 1,000 smoke alarms in homes of military members and their neighbors.
"Brave men and woman of our military work every day to make sure we are safe in our homes," said Barry Porter, chief executive officer, of the Red Cross in Eastern N.C. "We want to return the favor and protect them in their own homes with new smoke alarms."
Four volunteers visited the home of Cory Hall, an active-duty military member and former firefighter. They installed four smoke alarms and tested his existing alarms. Hall said he feels confident his family is safe in their home should a fire start.
"Over 500 households were reached in the Bonnie Doone, Shaw Heights, and Montclair Communities," according to Fayetteville Fire Chief Ben Major.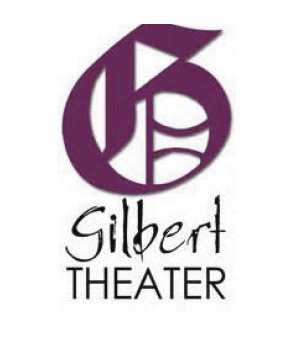 Gilbert Theater's New Season
Fayetteville's Gilbert Theater in the former City Hall Building on Bow Street announces two projects thanks to a pair of grants from the Arts Council of Fayetteville/Cumberland County says Robyne Parrish, artistic director. "This year, in addition to our usual five-show main stage season, we will continue our second stage this year," she added. It's called the 'next stage' and will feature six one-act plays and two glee club shows. "The Arts Council is proud to partner with Gilbert Theater in support of their 2016-2017 season," says Executive Director Deborah Martin Mintz. The Arts Council's programs and services are funded in part by contributions from businesses and individuals and through grants from the City of Fayetteville, Cumberland County and the North Carolina Arts Council.
Cumberland County Master Gardener Volunteer Training
Cumberland County's Extension Master Gardeners Volunteer program is offering a training class for local residents interested in increasing their gardening knowledge and volunteering in the community. The extension service is providing advanced notice. The classes aren't scheduled to begin until Jan. 12, 2017. They'll be held weekly through May 4 in the Cooperative Extension Auditorium at 301 East Mountain Drive in Fayetteville. There is a fee to cover training supplies and the Extension Master Gardener Training Manual. Applications are now being accepted and can be obtained by calling 910-321-6405. Applications may also be found online at the Cumberland County Cooperative Extension Service website (https://cumberland.ces.ncsu.edu). The deadline for accepting applications is Nov. 18.
Clarification
A News Digest article in last week's edition misstated that Fayetteville Regional Airport has been awarded three $10 million dollar grants to renovate the 47-year-old terminal. Actually, it's receiving two such grants. Other federal funds include $6 million in entitlement funding and $2.8 million in passenger facility charges. A local airport share of between $5 and $7 million rounds out the revenue. Total funding for design and construction is estimated at $34 to $36 million, according to Airport Manager Brad Whited.