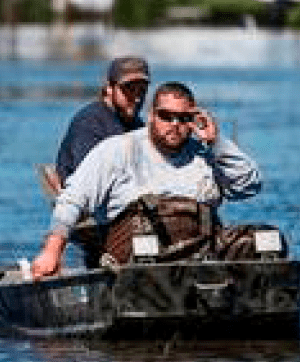 At least three local deaths have been attributed to Hurricane Matthew.
Isabelle Ralls, 81, of Falcon was found dead in her car Oct. 10. The state Medical Examiner's office ruled the death accidental by drowning.The body of Tarry Faircloth, 53, was found the afternoon of Oct. 13 on Clinton Road near an I-95 exit ramp. Faircloth had been missing since the night of Oct. 8. A third storm-related death was reported by the governor's office. An unidentified 63-year-old man died, but state officials provided no details. His death is the 26th in North Carolina related to Hurricane Matthew. There have been at least 43 nationally.
Aftermath of the Storm
An unheralded response to the aftermath of Hurricane Matthew was that of regular people, neighbors and concerned citizens. Local organizations and individuals reached out to help communities from Fayetteville, Hope Mills and Spring Lake to Lumberton and Pembroke. The recovery effort involved prominent faith organizations from Baptist Men to Manna Church and Covenant Love Church/Operation Blessing's Disaster Relief. Manna Church on Cliffdale Road helped coordinate volunteer efforts related to trash and debris removal. One-on-one assistance included providing water and food, and help filing claims with insurance companies. Covenant Love Church and Operation Blessing Disaster Relief on Dunn Road served hot evening meals daily. Volunteers also helped with debris removal as well as packing and salvaging personal belongings. Green Springs Baptist Church, on the Cumberland-Robeson County line served as a drop-off point for people to bring clothes, blankets and hygiene items for distribution to the numerous shelters in Robeson County serving the victims of the flooding in Lumberton.
A Van Story Hills resident collected items including water, diapers, paper cups and plates, blankets and more, and drove them to Lumberton, which was hard hit by flooding. And the Sandhills Chapter of the Red Cross coordinated the arrival of volunteers from out of state who came to North Carolina to help. The Red Cross mobilized more than 400 workers and 80 response vehicles.
Holiday Wreaths
Holy Trinity Church's Preschool is taking orders for Christmas wreaths and accessories through Nov. 1. They're fresh from Alleghany County, North Carolina. The 20 - 22 inch Fraser Fir wreaths are $21. Wreath bows are $4 and 20 feet of white pine garlands are $15. Advance orders and payments can be made at Holy Trinity Episcopal Church, 1601 Raeford Road. The items will be available for pickup on Nov. 19 at the church parking lot.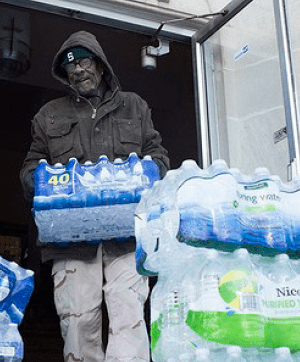 Public Assistance
Cumberland County residents who receive food and nutrition benefits and have experienced flood damage or power outages may apply for replacements by doing so in person at the Department of Social Services on Ramsey Street. Also, because Cumberland County is included in a presidential disaster declaration, the Federal Emergency Management Agency is making its assistance available locally to supplement state, tribal and local recovery efforts. Federal funding is available to effected individuals to include grants for temporary housing and home repairs as well as low-cost loans to cover uninsured property losses. Federal funding is also available to local governments and certain private nonprofit organizations to help defray the costs associated with emergency work. Fayetteville City Council dipped into its reserves to provide $1.5 million dollars for emergency relief.
Museum Enhancements
The 82nd Airborne Division War Memorial Museum on Fort Bragg will undergo a major exhibition gallery upgrade starting next month. The $2.5 million upgrade is expected to continue through August of next year. The new gallery will be open in time to honor the Division's centennial according to an 82nd Airborne Division spokesman.
The U.S. Army Center of Military History funded the improvements to better tell the story of the 82nd Airborne Division's combat service from 2003 to 2015. During the construction, museum exhibits will remain displayed in the Hall of Heroes on the museum grounds on Ardennes Road, Fort Bragg. The museum gift shop will remain open.