Fayetteville City Council continues efforts to revise its Community Development Annual Action Plan to devote nearly a million dollars to Hurricane Matthew recovery efforts. Council unanimously agreed to reallocate $900,000 budgeted for neighborhood improvement projects to individual owner/occupied housing grants. Other funds would be devoted to assist tenants of rental properties. The money would be used to supplement expenses not covered by private insurance or FEMA, said Victor Sharp, Fayetteville Community Development Director. Sharpe told the council that federal Housing and Urban Development guidelines must be followed, but that some requirements can be waived to speed up the assistance project. Sharp said 90 $10,000 grants could be made available to residents on a first come, first served basis.
Recovery Housing Available
The City of Fayetteville's Community Development Department has a list of affordable rental properties available to families displaced by Hurricane Matthew. Persons needing short-term housing options should call Adolph Thomas at 433-1935 or email him at athomas@ci.fay.nc.us for the current list. Property management agencies that would like to be added to the list may go to Fayettevillenc.gov. Click on Government, City Departments and then Community Development. Once there, click on the Hurricane Matthew link.
Disaster Relief Grants
The Cumberland Community Foundation is matching the first $100,000 in gifts for Hurricane Matthew relief and recovery. That money is being made available by the Foundation and the William R. Kenan Charitable Trust. The 15 members of the Fayetteville New Car Dealers Association wasted no time making a major contribution. "They've given $30,000 to help local people recover from the hurricane," said Foundation Executive Director Mary Holmes. "I'm glad we're able to do it," added Eason Bryan, president of the car dealers group. Other sizeable contributions were received subsequently, taking the challenge well over the top. One hundred percent of the money raised will go to local nonprofit organizations in support of Hurricane Matthew victims, said Holmes. The disbursements will be coordinated by the Cumberland Disaster Recovery Coalition.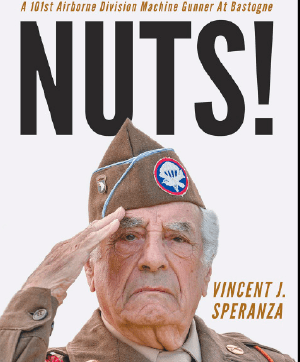 Salute to Veterans
Fayetteville's Airborne & Special Operations Museum Foundation will host the eighth annual Salute to Veterans on Saturday, Nov. 5, through Monday, Nov. 14 at the museum. The public can purchase flags for $5 in honor or in memory of a veteran by calling the museum at 643-2778 or visiting the website at www.asomf.org. Flags can also be purchased in the museum's gift shop. Each flag will be placed on the museum grounds. "This is a wonderful way to show your support and gratitude to those who have served and those who are serving now," said Paul Galloway, Executive Director of the Airborne & Special Operations Museum Foundation. "We hope to have more than 1,000 flags on display, showing the true patriotism of all citizens of Fayetteville, Cumberland County and beyond," added Galloway. An Opening Ceremony for the Salute to Veterans will be held Nov. 5, at 1:30 p.m. at the museum. Guest speaker will be World War II veteran Vincent Speranza. Immediately following the ceremony will be a book signing with Speranza, author of Nuts! A 101st Airborne Division Machine Gunner at Bastogne. This is Vince's life story including his participation in the Battle of the Bulge. Books are available in the museum's Gift Shop. The ceremony is free and open to the public.
Fayetteville Outer Loop Improvements
Fulcher Electric of Fayetteville will install dynamic message signs and traffic cameras along Fayetteville's Outer Loop (N.C. 295) from the All-American Expressway interchange to Interstate 95, thanks to a $1.5 million contract awarded by the Department of Transportation. The route will eventually be designated I-295. Work can begin as early as Oct. 31 and will be complete by Aug. 1, 2017. This was one of six road and bridge projects recently awarded by the N.C. Department of Transportation. The contracts were awarded to the lowest qualified bidders, as required by state law.
Solid Waste Manager Named
Cumberland County Manager Amy Cannon has hired Jerod A. Roberts as Cumberland County's new Solid Waste Management Director. Roberts had been Superintendent of Waste Collections for the City of Virginia Beach, Va., since December 2013. Roberts begins work in Cumberland County on Nov. 28. A native of Portsmouth, Va., Roberts spent four years in the Marine Corps. He earned a bachelor's degree in business management from Strayer University in Chesapeake, Va. "We are very pleased that Mr. Roberts will be joining our Leadership Team and look forward to working with him as he guides our Solid Waste Management Department," Cannon said. Roberts was hired following as assessment conducted by Developmental Associates. He succeeds Bobby Howard who retired in December of last year.