Financil Services Firm Locates in Fayetteville
eClerx Customer Operations announces immediate plans for a new delivery center to be located at 235 N. McPherson Church Road in Fayetteville. With more than 9,000 employees worldwide, this is the firm's first delivery center in the US The company hopes to hire 40 employees by June 1, with additional growth projected over the next two years. eClerx Services Limited is a leading knowledge process outsourcing company providing middle/back office operations in support of over 30 Fortune 500 companies. It is headquartered in Mumbai, India, and supports a diverse global client base, including the world's leading financial services, broadband, cable and telecom, e-commerce, industrial manufacturing and distribution, software, media and entertainment and travel companies. "Fayetteville boasts several appealing factors which we believe are critical to success, including a bustling local community with access to a diverse labor force that draws upon military families and local colleges, an overall low cost of living and reduced operating expenses," the company said in a news release. "We are proud to have a globally engaged company like eClerx joining our local economy," said Robert Van Geons, FCEDC President and CEO. "Projects like this wouldn't be possible without the work of Fayetteville Technical Community College and support from the N.C. Community Colleges' NCWorks program," he added.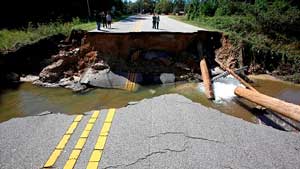 Shawcroft Road Temporary Repairs Coming
Fayetteville City Council has appropriated $300,000 to make temporary repairs to Shawcroft Road on Fayetteville's north side. It was heavily damaged when Hurricane Matthew blew out an underground culvert, causing the roadway to collapse. Shawcroft Road is the only entrance into the massive Kings Grant subdivision of 600 homes. District One City Councilwoman Kathy Jensen says 3,000 cars a day come and go along Shawcroft. A makeshift roadway connecting Farmers Road with Shawcroft on property owned by Cedar Falls Baptist Church was opened following the hurricane. City Engineer Gisselle Rodriguez says planning and design corners were cut, allowing permanent repairs to be made beginning in September. Needed construction materials won't be available until then, said Rodriguez. In the meantime, a temporary culvert and road will be open from late April until mid-June. Then, Shawcroft Road will be closed again to make the permanent repairs. Officials haven't decided yet whether to put in another culvert or a bridge.
KIA Navy Seal Honored by President Trump
President Trump honored the widow of Navy Chief Petty Officer William "Ryan" Owens during his address to Congress last week. Many viewers might have wondered why the president referred to him as Senior Chief Owens. It had not been widely reported that the Navy Seal had been posthumously promoted to the enlisted rank of E-8, which is Senior Chief Petty Officer, commonly referred to as 'senior chief.' A posthumous promotion is an honorary advancement in rank of a person who is killed in combat. Owens was killed during a Jan. 28 raid against al-Qaida militants in Yemen.
On-Going Human Trafficking Probe
Local and military authorities recently disrupted another human trafficking operation with the arrest of 10 subjects. The Cumberland County Sheriff's Human Trafficking Unit conducted a joint operation with Fayetteville Police, Hope Mills Police and the Army's Criminal Investigation Command. "The undercover operation took place in the vicinity of Eastern Boulevard and East Mountain Drive," said sheriff's spokesman Sgt. Sean Swain. The sting was conducted "in an attempt to identify potential victims of human trafficking and persons engaged in illegal prostitution," Swain added. The sheriff's office said 10 men and women were charged with solicitation of prostitution: Steven Richard Hatley, 65, of Fayetteville; Brian Keith Paige, 53, of Hope Mills; Lenward Lewis Parker Jr., 35 of Spring Lake; Theodore Michael Boone, 47, of Fayetteville; Jordan Nicole West, 25, of Spring Lake; Sandy Renee Jones, 42, of Lumberton; Milton Donnell McLaughlin, 53, of Raeford; Thomas Ashely McKoy, 64, of Clarkton; Patricia Lee Fancher, 46, of Lumberton; and Joseph Shaw, 34, of Fayetteville. Shaw was also charged with possession of cocaine. Sheriff's attorney Ronnie Mitchell said, "This fight and these investigations are conducted surreptitiously and clandestinely, over the course of a significant period of time."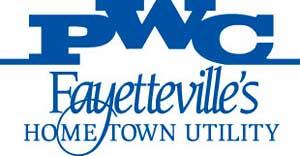 Matching Venders with Business
The Fayetteville Public Works Commission will host its second Building Business Rally Thursday, April 6. Local business vendors are invited to take part in the rally. They'll be able to meet with PWC utility representatives. The event is part of the Public Works Commission's strategic initiatives designed to improve local vendor capacity and to engage those that would like to do business with PWC. "Commissioners are keenly motivated to build local business capacity," said Chairwoman Evelyn Shaw. Purchasing representatives with the City of Fayetteville, County of Cumberland, County Schools, the North Carolina Departments of Transportation and Administration, Greater Fayetteville Chamber and other local agencies will also participate. The Building Business Rally is a drop-in event and will be held from 4 p.m. to 7 p.m. at the PWC Operations Center, 955 Old Wilmington Road.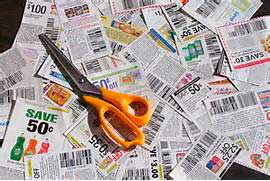 The Art of Couponing
Cumberland County Cooperative Extension Service will present the Better Living Series workshop "Couponing and Grocery Saving Basics" March 17 from noon - 1:30 p.m. at the Charlie Rose Agri-Expo Center, 301 E. Mountain Dr., Fayetteville. WRAL TV-5's Smart Shopper Fay Prosser will host the workshop to help teach the ins and outs of smart couponing and other cost-saving tips. Workshop registration is required. The $10 registration fee is due by March 14. For accommodations for persons with disabilities, contact Lisa Childers at (910) 321-6880 no later than five business days before the event.