Shaw Heights Annexation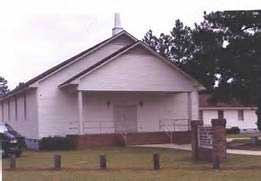 A growing chorus of Fayetteville City Council members is publicly opposing the annexation of Shaw Heights. So, how did the proposal get in the legislative hopper in Raleigh? "No one on council requested legislation which would allow the city to forcibly annex Shaw Heights," said Mayor Nat Robertson. It turns out Rep. Elmer Floyd (Democrat - Cumberland County) sponsored the bill following a joint meeting between the local legislative delegation and city council. Robertson said Floyd took it upon himself without first speaking with individual council members. The mayor is one of at least three members who do not favor annexing the large, unincorporated doughnut hole off Shaw and Murchison Rds. It's in the county, and Robertson wants to know why county government hasn't paid more attention to the needs of the residents. "They have an inspections department; they have housing standards," Robertson said. "How would the people benefit from annexation?" he asks. To be seriously considered in the state house of Representatives, Floyd's local bill would need unanimous support of city council. He did not respond when asked for comments.
Additional Charges Against Serial Pedophile
Another victim of Rodney Scott has come forward to allege he was molested by the former school basketball coach. The youth is Scott's eighth victim, police said. One hundred five additional charges have been filed against him, including 21 counts each of statutory sex offense against a child by a defendant who is at least six years older than the victim, sexual activity by a substitute parent, child abuse, crime against nature and taking indecent liberties with a child. Scott remains in the Cumberland County Detention Center. His total bond is now more than $21 million. The police department first became aware of Scott in May of last year. Detectives were informed of a sexual assault that occurred at a home on Vestal Avenue. The juvenile victim said Scott had sexually assaulted him. He was charged then with statutory sex offense with a child. Soon after that, the police department received dozens of calls from people with information about Scott. Until his arrest, he had earned a reputation as a pillar of his community. He was a substitute teacher for Cumberland County Schools. He became a Safe Schools Coordinator and volunteer assistant basketball coach at Pine Forest High School.
Facebook Post Deserving of Special Note
"So many awesome visitors in the house today at Elizabeth Cashwell (Elementary School)! They came to serve our students breakfast for national school breakfast week! City of Fayetteville Council Member Bill Crisp, Cumberland County Commissioner Jimmy Keefe, Mayor Nat Robertson, CEO of the United Way of Cumberland County Robert Hines, Bill Bowman, Publisher of Up & Coming Weekly, and many more! Also, a shoutout to our fab Principal Kim Robertson and Christina Osborne with her cafe crew for starting our students off right every day!"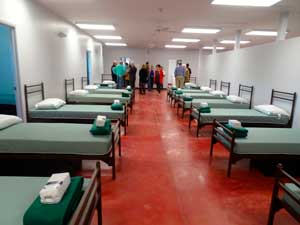 New Operation Inasmuch Facility
A new facility for homeless men has opened on Hillsboro Street across from Operation Inasmuch. It's known as The Lodge and is described as a commercial grade, one-story dormitory-style building. "Our mission is to be an effective, efficient transformational program providing integrated services to meet the spiritual, physical, mental and emotional needs of the homeless and very low income," said Executive Director Sue Byrd. The Lodge has 40 single metal beds, four of which are designed for special needs occupants. The building has five standard restrooms, two handicap-accessible restrooms and a laundry. It was built at the cost of nearly $500,000 in donated funds. Supervision is provided 24/7. An office for the police department's liaison officer to the homeless is located in the shelter. For additional security, a real-time camera provides 360-degree coverage of the property and is monitored at police headquarters.
Fayetteville Business & Professional League
Building capacity and opportunity is the theme for 2017 among members of a reinvigorated Fayetteville Business & Professional League, now in its 49th year of service. League President Thaddeus "TJ" Jenkins spoke at a news conference announcing new directions for the league. "I hope to help and influence our community just as my mentor and past president, the late Floyd Shorter had done," said Jenkins. He noted Booker T. Washington was a key proponent of African-American business and was one of the founders of the National Negro Business League. "We must not be overlooked for contract opportunities," Jenkins declared. He said he wants to keep businesses connected and be better positioned to earn business with the City of Fayetteville. He noted that 48 percent of contracts with the city this fiscal year have gone to out of state businesses. Jenkins remarks were timely, as city council is putting emphasis on steering opportunities to local and minority companies.
United Way and PWC
The United Way of North Carolina has honored Fayetteville's Public Works Commission with its Spirit of North Carolina Award for outstanding support of the United Way. The Spirit Award recognizes companies and their employees who demonstrate campaign excellence and community commitment. This is the 11th time since 2004 that PWC has won the award. In 2016, PWC employees pledged $113,985. A record high 99.1 percent of PWC's 604 employees made contributions. United Way of Cumberland County funds 109 programs offered by 19 agencies. PWC Senior Customer Programs Officer Mark Brown, Director of Financial Planning Rhonda Haskins and Budget Manager Rhonda Graham serve on the local United Way Board.