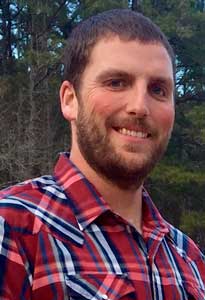 Blake Maxwell is one of those fortunate people who's had the chance to chase the dream of being a professional athlete. But in the back of his mind while he was doing it was the hope that one day he'd be able to give back to the community where he got his start.
Now he's on the second leg of his athletic journey. Maxwell, who spent seven years in the minor league system of the Boston Red Sox as a pitcher, is back in Cumberland County and working as head baseball coach at Douglas Byrd High School.
A 2002 graduate of South View, Maxwell played under two of the greatest baseball figures in Cumberland County, the late Randy Ledford at South View and Tom Austin at Methodist University.
Maxwell spent three years at Methodist before the Red Sox drafted him. He had stints with a number of Boston farm teams, the last two with Pawtucket in AAA, the last stop before the majors.
When Maxwell finally realized a Major League career wasn't going to happen, he returned to Methodist and finished work on a degree in physical education and health education. He coached briefly at UNC-Pembroke while getting an online masters in coaching and athletic administration from Concordia-Irvine.
His first teaching job carried him all the way to Columbia, N.C., down east near the Outer Banks, but he soon found himself wanting to get back home. He reached out to former South View athletic director Ronnie Luck, who helped him land the baseball job at Byrd.
Maxwell said baseball is baseball, no matter what level, and he's applying one lesson he learned in the minor leagues to his practices here.
"Giving 100 percent effort every day is the biggest thing,'' he said. "Even when a guy isn't a big-time prospect. If he busted his butt and worked hard every day, they found a way to get him on the field.''
Maxwell knows as a high school coach he's not going to be blessed with super talent at every position. That's why he's convinced everyone has to work hard to improve. "It's important to teach the fundamental side of the game,'' he said. "Baserunning, bunting, running. It can help you win a game whether you are a superstar or a bunch of guys just out there playing.''
Jesse Dailey, a Byrd senior who pitches as well as plays shortstop and first base, said the team has responded well to Maxwell's coaching. "We're confident and we've got teamwork,'' he said. "He's indepth and detailed. It's the little things. Throwing the ball and catching the ball.''
"I think we have a good team and I'm excited to see what we're going to put out there,'' Maxwell said. "We'll show up to the park, no matter who we are playing.''