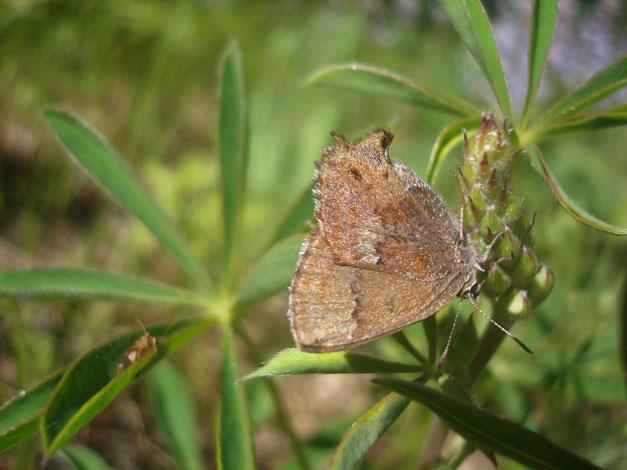 In the shadow of large artillery ranges and parachute drop zones, a tiny, rare butterfly flourishes. And experts say the U.S. military gets the credit. The frosted elfin is a butterfly with a 1-inch wingspan. It has found homes at several defense installations, including Fort Bragg, because of the way the military manages open spaces, said Robyn Niver, an endangered species biologist with the U.S. Fish and Wildlife Service.
The Military Times brought the phenomenon to light this month. "Military training requires vast open areas, so these bases are some of our last great wild places," Niver said. Fort Bragg's artillery impact areas and parachute drop zones are ideal homes for the dainty butterflies to thrive. In addition to Fort Bragg, the little brown butterfly was confirmed at Westover Air Reserve Base and Camp Edwards in Massachusetts and Fort McCoy in Wisconsin.
The common thread among the bases is the way they manage vegetation through controlled burns, which create the perfect conditions for wild blue lupine and indigo to grow, the frosted elfin caterpillar's two host plants.
Frosted elfins can be found from New England to Florida and as far west as Texas. They are not on the federal list of endangered species, but they are headed there, Niver said. Several states already list them as protected, and they have disappeared completely from others.
Twenty years ago, environmentalists found that longleaf pine trees that dominate hundreds of acres of training areas at Fort Bragg were breeding grounds for the endangered red-cockaded woodpecker. The Army undertook a program, which remains in effect today, to protect the species.