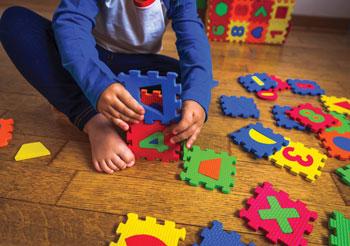 A 2013 impact study shows that Fayetteville Technical Community College affects Cumberland County significantly, bringing more than $530 million to the local economy. Established in 1961, FTCC serves over 40,000 students annually by providing over 250 occupational, technical, general education, college transfer and continuing education programs to meet students' needs and desires. On Sept. 21, the community college announced that according to AffordableCollege.com, FTCC's Early Childhood AAS program ranks 12th in the nation.
Families need well-trained, highly qualified professionals to care for their children, which means there is a need for caring, professional educators with a special skillset to guide young children through their first educational environment. An early childhood education online associate degree lets students who are new to the field explore it with minimal financial commitment.
FTCC offers an Early Childhood online associate degree. Making things even easier for potential students, the institution accepts applications year-round. The five-semester, 64-credit program requires that applicants have a high school diploma or placement test equivalent. Graduates of the program will find plenty of job opportunities, including working in childcare services, private households, elementary and secondary schools, Head Start programs, religious organizations and other school-age programs. The courses offered in the ECE associate program include two practicums, child development I and II, child guidance, classroom management and active play.
While FTCC is accredited by the Southern Association of Colleges and Schools Commission on Colleges, the Early Childhood AAS program is accredited separately by the National Association for the Education of Young Children. For additional information about either of these accrediting agencies, or to learn more about FTCC's Early Childhood program, contact Angel Bryant, FTCC chair for Early Childhood Associate, at
(910) 678-8566.
There are thousands of degree programs available to college students, and an increasing number of higher education institutions are aiming to ease the strain on student pocket books to bring in fiscally conservative students. With this in mind, AffordableColleges.com designed a sophisticated methodology to serve as a reliable indicator of quality, affordability and student success. Additional information can be found at
www.affordablecolleges.com.
Visit FTCC's website at www.faytechcc.edu to learn more about the institution.