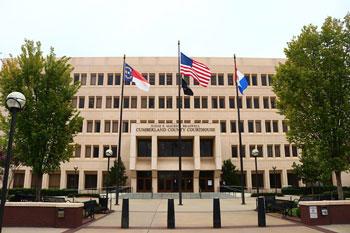 Fayetteville's new city council is set to be sworn in next month. Mitch Colvin's election as mayor came despite being outspent two-to-one and being characterized by Mayor Nat Robertson as unfit for office. There will be two fresh faces, and two former members will return to council. Newcomers include former councilmen D.J. Haire and Johnny Dawkins, who will represent Districts 4 and 5 respectively. Tyrone Williams and Tisha Waddell will represent Districts 2 and 3. Incumbents Ted Mohn, Bill Crisp, Larry Wright, Kathy Jensen and Jim Arp won re-election.
Elsewhere in Cumberland County, Hope Mills Mayor Jackie Warner won a fourth term by defeating Keith Bowen. Mike Mitchell, Meg Larson, Jerry Legge, Pat Edwards and Jessie Bellflowers will comprise the new town board of commissioners. Mitchell was the leading vote-getter. Incumbent commissioner Bryan Marley lost his bid for re-election.
Warner observed that the three newcomers have been involved in civic affairs for some time. Mitchell is a former mayor pro tem. Bellflowers is chairman of the town Lake Advisory Committee, and Larson has been a political observer. Commissioner Jerry Legge will serve his seventh term. Also in Hope Mills, 57 percent of the 1,000 voters favored a ballot issue authorizing the on-premises sale of malt beverages.
Spring Lake Mayor Chris Rey retired. Mayor Pro Tem Larry Dobbins becomes the new chief executive. Incumbent Aldermen James O'Garra, Fredricka Sutherland and James Christian remain on the board. Political newcomers Jackie Jackson and Sona Cooper fill out the five-member board of aldermen. In Stedman, Martin "Mardy" Jones was elected mayor. Jon Wayne Mosley and Paul Pirro won election to the board of commissioners.
In the newly-incorporated town of Eastover, Charles G. McLaurin won his unopposed election for mayor. Retired educator Lawrence Buffaloe, Bruce Sykes and Randy Lee were elected to the town council.
In Wade, longtime mayor Joe Dixon was unopposed. Johnny Lanthorn, Kenny Griffin, Ray Edwards, John Nunnery and Johnny Sawyer will serve on the board of commissioners.
Marie Butler will stay on as mayor of Linden. Barbara Denning, Larry Overby, Bobby Garner, Ronnie Maness and Frances Collier were elected to the Linden Board of Commissioners.
Willie Burnett was re-elected mayor of Godwin. Town commissioners include Donald McIntyre, George Cooper Jr., Ronald McNeil and Darold Dugger.
And in Falcon, Clifton Turpin Jr. was re-elected mayor. Wiley Clark, Jerry Lucas Sr., Rayford Dunning and John Gipson were elected to the board of commissioners. Gipson was a write-in candidate.