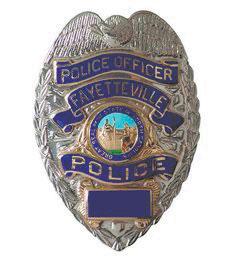 Eight senior officers of the Fayetteville Police Department comprise Police Chief Gina Hawkins' new Executive Command Staff. Four of them have been promoted to the rank of major: Laura Downing, James Nolette, Robert Ramirez and Darry Whitaker. Four lieutenants were promoted to captain. They are Kemberie Braden, Brian Gainey, Todd Joyce and Samuel Oates. They will answer to Assistant Chiefs Anthony Kelly and Michael Petti.
The promotions took effect Feb. 5 and represent the first significant change in the FPD's command structure in more than 30 years.
Public safety recruiting enhanced
Over 140 participants representing 45 jurisdictions in three states attended Fayetteville's first public safety diversity forum at Fayetteville State University. The daylong series of workshops was entitled "Inclusive & Diverse Talent Acquisition for 21st Century Public Safety." Experts in diversity recruitment gave Fayetteville fire and police executives an opportunity to network with their counterparts from other agencies.
"It provided us with an opportunity to understand what has worked well in other communities and what may work well for us," said Fayetteville Fire Chief Ben Major. The Fayetteville Fire Department has historically had difficulty recruiting minority men and women. Fewer than a dozen of FFD's 300 firefighters are African-American.
Fayetteville City Council sets goals
City council spent two days earlier this month coming up with what they called targets for action in the new year. Consultant Marsha Johnson ran the sessions. Council members were frustrated from time to time with the strict format of the meetings. Even Johnson was surprised.
"I did not expect to see this level of misunderstanding," she said late in the final session.
Council members tried to reduce 13 issues they had collectively come up with to five. Council members Jim Arp and Larry Wright verbally bickered with one another, causing Bill Crisp to step in.
"We need to respect each other and not get upset," he said.
Ultimately, the body selected improved coordination of street lighting among the three utilities that serve annexed areas of west Fayetteville as a priority. Other prioritized items included improved mentoring of city interns, engagement of young adults in city government and continued study of alternative options for solid waste management in the city.
A step forward for military spouses
Frequent moves and spouses who are away from home for months at a time can be disruptive of family life. Military families are more likely to be struggling on single incomes than other American families. Forty-three percent of military spouses are not in the labor force, compared to 25.5 percent of civilian families, according to a 2016 survey by the nonprofit Blue Star Families.
In proposing new legislation, Sen. Tim Kaine, D-Va., said the ripple effect is impacting military readiness, leaving service members burdened with deployments, financial concerns and frustrated spouses.
"If we can make their path a little easier, it's a good thing for military readiness and family happiness," he said. The Military Spouse Employment Act of 2018 seeks to give military spouses a leg up in federal hiring and to push the Defense Department to offer more opportunities for spouses: enable them to run private businesses on post, expand educational opportunities and training and give them more access to affordable childcare.
Kaine said he wants to attach his bill to the 2018 National Defense Authorization Act with bipartisan support.
Here a hole, there a hole, everywhere a pothole
Winter weather brings more potholes as water freezes in cracks in the pavement. The North Carolina Department of Transportation says you can help by visiting DOT's website to let them know where the potholes are. Your report will go directly to the county maintenance office that will handle the request, expediting the process.
As its name suggests, a pothole is a bowl-shaped hole in a road. Water expands when it freezes, and the cracks become wider and deeper. Over time, the larger cracks, combined with the weight of traffic, cause the road's pavement to break up. While potholes are more prevalent in early spring, they can occur year-round.
Repairing potholes is important because they not only lead to more expensive road repairs but cause wear and tear on vehicles, make for bumpy rides and pose safety risks.