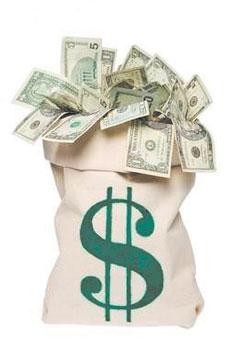 The chairman of Fayetteville City Council's Baseball Committee says the city's $33 million stadium price tag could be exceeded. "I haven't seen the construction costs," Councilman Jim Arp said following a committee meeting. "$33 million was our best estimate."
Deputy City Manager Kristoff Bauer echoed Arp's words, saying, "I never said it would stay within budget." Bauer is the city's project manager. Arp said, however, that he does not favor raising taxes to offset potential cost overruns.
Meanwhile, one of the first major subcontracts has been awarded for the downtown construction project. Barton Mallow Co. Project Manager Charlie Lewis told the baseball committee that Briegan Concrete Constructors of Clayton was awarded a $5 million contract to build the stadium's outer perimeter or concourse. The cement work is scheduled to begin next month.
Another local cold case solved
The Cumberland County Sheriff's Office has made an arrest in a cold homicide case dating back 16 years. Isaac McDonald, 42, formerly of Fayetteville, was taken into custody in Fort Smith, Arkansas, according to the sheriff's office. He is accused in the death of Janet L. Norris, 39, whose body was found in the trunk of her car on April 20, 2002.
McDonald is a registered sex offender in Arkansas. His arrest followed evidence testing that was not available at the time of the murder. The state's chief medical examiner had listed asphyxiation as the cause of death but could not determine if it was a homicide. The case was not pursued at the time by the district attorney's office after the late D.A. Ed Grannis determined there was not enough evidence. North Carolina authorities have begun efforts to have McDonald extradited.
Firearms restraining order
North Carolina Rep. Marcia Morey, a Durham Democrat who spent 18 years as a district court judge, wants judges to be able to remove guns from people who exhibit "threatening, erratic or dangerous behavior." The lawmaker revealed her plan less than a week after Nikolas Cruz, 19, walked into a high school in Florida and opened fire with an assault rifle.
Cruz had been repeatedly identified by federal and local authorities as a troubled teen after people who knew him complained that he could be a threat to himself or others. "This gun restraining order proposal is not a solution to gun violence but can be a step in the right direction to thwart future tragedies," Morey said. "It provides for people who 'see something' to have the power not only to 'say something' but 'do something' by going to court."
Her idea is that anyone with firsthand knowledge of someone in possession of a firearm behaving in a threatening manner could petition the court for a gun violence restraining order. If granted, the judge would order law enforcement to temporarily remove any weapons from the individual and schedule a hearing to discuss whether to bar the person from having firearms.
Airborne, all the way
Soldiers on jump status who want to keep drawing the extra pay that goes with it must jump out of a plane at least once every 90 days. That's been the rule since the 1950s. But extenuating circumstances have often forced soldiers to pay back their $150 jump pay if they miss one of those four yearly jumps. During fiscal year 2016, the Army says 780 soldiers missed required jumps and had to pay back more than $500,000 – up to six months' worth in some cases, despite completing at least four jumps that year.
But in January, according to the XVIII Airborne Corps, the Army updated the regulation to allow commanders to waive one of those jumps per year without affecting a paratrooper's pay. "This is a small change that can pay big dividends for our troopers," XVIII Airborne Corps Command Sgt. Maj. Charles Albertson said.
Contributions for the downtown arts district sought
Cool Spring Downtown District has established a campaign to win donors for the district's projects. The First Friends campaign was kicked off in late January to ensure the financial stability of the district. Donations to the tax-deductible fund will enable design improvements, enhanced programming and economic vitality in the newly-defined downtown arts and entertainment district.
First Friends donors will be recognized alongside the organization's founders on a permanent plaque displayed in the downtown district offices.
Contributions of all amounts are welcome. Persons donating $50 or more before April 30 will be designated First Friends. Donations may be delivered or mailed to the Cool Spring Downtown District, 222 Hay St., Fayetteville. Or pay by credit card by calling 910-223-1089.
Local attorney honored
Gardner H. Altman Jr. is Fayetteville's most recent recipient of the Order of the Long Leaf Pine. He received the award in a brief ceremony at Epicenter Church on Fort Bragg Road. The sanctuary was built 40 years ago by Altman's father, the late Gardner Altman Sr.
The Order of the Long Leaf Pine honor is awarded by the governor to persons who have made significant contributions to the state and their communities through exemplary service and exceptional accomplishments. Altman Jr. has served as legal adviser to several North Carolina-based companies and nonprofit organizations since 1971. He is the cofounder of the Hogs & Rags Charity Ride and has been a benefactor for many North Carolina charities and events.