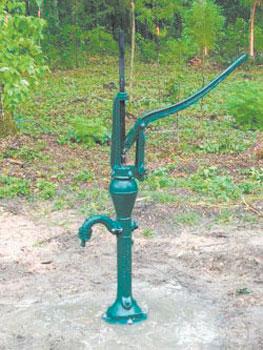 Cumberland County Commissioners have ordered an engineering study to determine the cost of extending city water to the Gray's Creek area off NC 87, south of Fayetteville. It's in keeping with the board of commissioners' stated determination to make public water available in rural areas of the county. The study will be conducted by Moorman, Kizer & Reitzel, Inc., to estimate the cost of running water lines to residential areas near the Bladen County line. Commissioners took the action without comment based on a recommendation from the board's finance committee.
Fayetteville's Public Works Commission has agreed to reimburse the county one-half the $129,000 cost of the study. The move was the first official step toward providing public water to the Gray's Creek area since tests of about 250 private wells showed elevated levels of GenX. The state began investigating GenX in June of last year after researchers discovered the chemical in the Cape Fear River downstream from the Chemours Fayetteville Works plant. GenX is an unregulated chemical product used by Chemours to make Teflon for cookware. Teflon has been manufactured at the former DuPont plant at the Cumberland/ Bladen County line for 40 years.
Before GenX was introduced a few years ago, perfluorooctanoic acid (PFOA), also known as C-8, was used to make the nonstick product. PFOA is a synthetic compound that had been used since the 1940s in industrial quantities. When PFOA was determined to be potentially dangerous to public health, DuPont switched to GenX. It is not regulated by the U.S. Environmental Protection Agency, the Centers for Disease Control and Prevention or any North Carolina public health agency.
In October 2013, DuPont announced that it was planning to spin off its performance chemicals business into a new publicly traded company in July 2015. DuPont announced that the new firm would be called The Chemours Company. Chemours' stock began trading on the New York Stock Exchange on the same date. Chemours assumed various liabilities arising from lawsuits against DuPont. While GenX has been linked to cancer in animal studies, Chemours insists there is no evidence it is dangerous to humans.
Some Cumberland County Commissioners are concerned that not everyone in Gray's Creek will want to pay their share of the cost of water lines because not all private wells are polluted. Gray's Creek residents defeated a referendum to extend public water to their community in 2011. But given today's circumstances and the presence of GenX in well water, plus the county's determination to make city water available in rural areas, the board of commissioners could create a public water and sewer district and tax residents of the district.