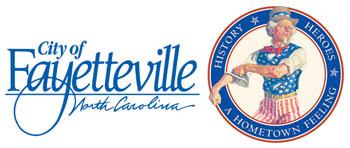 Fayetteville City Council elections have been non-partisan since the council-manager form of government was established in 1948. Regardless of the structure of local government, candidates for office are not identified by their political party affiliations. It's common among municipal governments in North Carolina.
State law allows four different types of municipal election methods. These four methods are outlined by the North Carolina Legislature in Chapter 163, Article 24 of the state's general statutes. A municipality's chosen method of election is codified in its charter. The Fayetteville city charter provides that all nine members of council and the mayor be elected every two years.
The mayor is elected citywide. Council members are chosen in nine separate districts, which are comparable in size. At-large elections were eliminated in 2000 when a blue-ribbon commission recommended the current election method.
If there are more than two candidates for each district seat, there will be a primary election. The primary will trim the number of candidates to two per district, and they would advance to the general election in November. If needed, the primary would occur in October.
Some city council members want to change the terms of office to four years. Others do not. As a group, the body has done little to promote the proposition publicly. They scheduled a public hearing during the last meeting and only three people spoke. One speaker pointed out that two-year terms are the most constitutionally sound form of government.
Members of the North Carolina Senate and House of Representatives serve two-year terms. U.S congressmen also serve for two years. Critics of longer terms of office contend that voters have
short memories.
City council took no action when reminded by city attorney Karen McDonald that the agenda called only for a public hearing.
The mayor and city council are the "board of directors" for the municipal corporation. As such, they set policy, approve the financing of all city operations and enact ordinances, resolutions and
orders. Their responsibilities also include appointing the city manager, city attorney and members of various boards and commissions.
The city manager functions as the chief operating officer, administers the policy and decisions made by city council and oversees the day-to-day operations of city government. It is the city manager's responsibility to ensure that all city services are delivered in an efficient and cost-effective manner and to provide vision and leadership to the city organization.
Members promoting a change propose that half the members serve four-year staggered terms with the others elected in opposite cycles two years later.
The cities of Durham and Wilmington have an interesting election pattern. Council members serve four-year terms. The mayor is elected every other year. Of the state's largest cities, only Charlotte's city council is politicly partisan, holding democratic and republican primaries with the winners meeting in the fall. Asheville, Greensboro and Winston-Salem elect their council members to four-year terms. Some are staggered. Durham voters hold all their members politically accountable at the same time.
Most municipal elections are held in odd years. A few municipalities elect their officials in evennumbered years. Although municipal elections are conducted by county boards of election, only
residents of the municipality are qualified to vote in city elections. These voters must have resided in the municipality for at least 30 days prior to the date of the election.