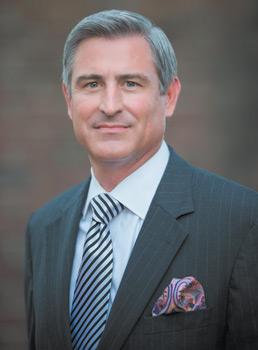 Cumberland County Democratic Senate nominee Kirk deViere is taking on one of the Republicans who redrew the district lines in what has become known as political gerrymandering.
deViere said he will hold a series of community meetings to help residents better understand their district. Senate District 19 encompasses most of rural Cumberland County and parts of the city of Fayetteville.
"Our team decided we needed to go into the community and bring people together to share their concerns, solutions and have their voices heard," deViere said. "I'm going to meet the people in their own neighborhoods and listen to their frustrations."
He said his meetings will be held in Hope Mills, Gray's Creek, Pearce's Mill, Stoney Point, Eastover, Godwin, Wade, Stedman, Vander, Cedar Creek and some neighborhoods in Fayetteville.
deViere is a former Fayetteville city councilman. He is opposing four-term Republican Sen. Wesley Meredith, who is also a former member of Fayetteville City Council. Both men are Army veterans and own local businesses.
Cumberland County Schools safety enhanced
The Cumberland County Schools system has spent $2 million on security upgrades. The projects, which were scheduled over a three-year period, were stepped up after a gunman killed 17 people at a high school in Parkland, Florida, in February. Upgrades have been completed at all but half a dozen elementary schools, and that work should be finished before the start of the traditional school year.
CCS Associate Superintendent Tim Kinlaw told The Fayetteville Observer that securing some campuses was challenging because nearly all classroom doors opened to the outside rather than a hallway. Chain link fences had to be built around all the buildings at those schools.
"Every school is different," he said. "Our newer schools are easier because they were built with security in mind."
The school system, which is the fifth largest in the state, has 52 elementary schools, 18 middle schools and 17 high schools. Kinlaw said elementary schools will have buzzer systems with cameras so visitors can be seen by school officials before they are admitted to the building.
Kinlaw said he understands that fences and gates are not pleasing to the eye. The upgrades are meant to give staff members time to lock down campuses when need be to protect students and faculties.
Air drops resupply troops in Afghanistan
U.S. forces in Afghanistan are being supported by way of an unconventional supply line familiar to Fayetteville/Fort Bragg residents. Supplies have been increasingly delivered to remote areas of the country via cargo aircraft and parachuted into Afghanistan to sustain operations against the Taliban this summer.
More than 327,000 pounds of supplies were airdropped into Afghanistan by the end of May this year, with the bulk of those drops occurring in April and May, according to numbers provided by U.S. Central Command's Combined Air Operations Center.
That number stands in stark contrast to 2017, when the Air Force air dropped only about 33,000 pounds of supplies.
Officially, the Air Force said the spike signals an increase in combat operations against insurgent forces. Capt. Mark Graff, an Air Forces Central Command spokesman, could not expound on where the airdrops were focused, but he did say supplies are not distributed evenly across the country.
Airdrops are often used to resupply or build up smaller and more remote outposts, which heavily dotted Afghanistan before the drawdown in 2014.
Bomb squad robots
Then North Carolina State Bureau of Investigation has three new robots to join the battle against violent crime. With 64 calls since January, the members of the SBI Bomb Squad welcome the new robots that weigh about 70 pounds, can go up and down stairs, have six cameras, can lift about 15 pounds and can cut wires. They have the capability to remotely locate and neutralize improvised explosive devices in confined spaces, such as aircraft, buses and trains.
"These new robots will be small enough to enter tight spaces where bomb technicians had to go before," said Tim Luper, commander of the SBI Bomb Squad.
The unit serves all 100 counties in North Carolina as needed, and assists local authorities in situations involving IEDs, weapons of mass destruction, suspicious packages, homemade fireworks and other explosive hazards.
"The whole reason the bomb squad exists is for public safety," Luper said.
The three robots were purchased through a $153,000 grant from the Governor's Crime Commission.
PHOTOS: N.C. District 19 Senate candidates Kirk deViere & Wesley Meredith