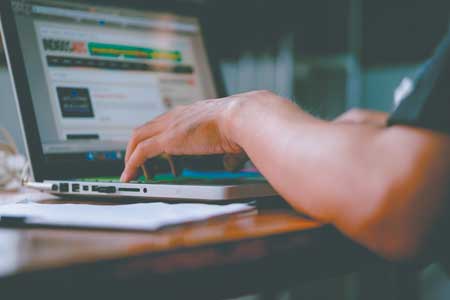 Greater Fayetteville is the beneficiary of a Department of Defense realignment of analysts and consultants. This summer, the Pentagon announced that in the future, all strategic analysis will be outsourced to private corporations. Defense contractor Booz Allen Hamilton Inc.is replacing tens of thousands of strategists across the Department of Defense with a much smaller number of consultants.
Booz Allen Hamilton is an information technology consulting firm headquartered in McLean, Virginia. It announced that it is doubling its Fayetteville workforce of 200 employees already employed at its offices on Morganton Road. The company has been chosen to assist the Pentagon and its subordinate commands in disbanding their strategic plans and policy staffs, Defense Secretary Jim Mattis said.
North Carolina Gov. Roy Cooper announced at a news conference that the company will hire another 208 employees locally. The announcement was made at the Fayetteville Cumberland County Economic Development Corporation office. Booz Allen Hamilton plans to expand its local operation over the next five years in exchange for more than $2 million in state and local tax incentives.
The state's Economic Investment Committee unanimously approved a job development investment grant for the company minutes before the local announcement was made. Fayetteville City Council and Cumberland County Commissioners awarded tax rebates of up to $89,000 each.
Cooper said Booz Allen picked Fayetteville because of Cumberland County's workforce, which is strengthened by veterans and military spouses who live here. The company emphasizes employing military veterans.
"The majority of these new jobs will be IT focused, and Booz Allen knows we have the IT talent and training resources to deliver so they can continue tackling the complex military, business and government challenges of today and the future," Cooper added.
Booz Allen Hamilton has 14 offices around the country and a total global workforce of 24,600 employees.
"The creation of these high-quality jobs confirms our status as a defense and innovation hub and brings important new career opportunities to our community," said Fayetteville Mayor Mitch Colvin.
Booz Allen Hamilton plans to hire mostly IT specialists, data scientists and engineers – at an average salary of $64,000, according to County Commission Chairman Larry Lancaster. The company also plans to make more than $5 million in capital improvements to its Fayetteville offices in the three-story building at the corner of Morganton and Sycamore Dairy Roads.
Booz Allen Hamilton will roll out its expansion in two phases, with the first involving moving new offices into 6,000 square feet of additional space on the ground floor of the building – space made available by the recent relocation of the Richardson Law Firm. The company's existing offices take up 11,000 square feet on the second and third floors of the building. When the current lease is up in 2020, the company plans to relocate to accommodate future growth.