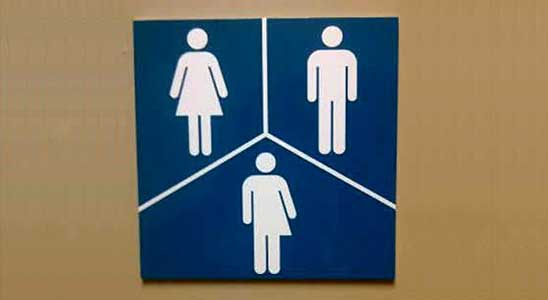 Fayetteville Mayor Mitch Colvin said city council is in no hurry to amend a city ordinance governing Fayetteville's human relations commission. The advisory commission has suggested adding gender identity and sexual orientation to its mandate. The proposal was deleted from the agenda of council's last meeting. Some observers suggest that the longer the city puts the issue off, the more difficult it will be to deal with it.
The issue was discussed briefly during a city council dinner session that preceded the regular meeting. "Discrimination is unacceptable," said Councilman Jim Arp. A couple dozen residents attended the meeting prepared to talk about the issue and did so during a public forum. Many of those who spoke identified themselves as members of the LGBT community. They urged council to adopt the proposed amendment.
Two months ago, the Fayetteville-Cumberland Human Relations Commission voted unanimously to ask council to make the change. The ordinance as structured decades ago allows the commission to investigate complaints of discrimination based on race, color, religion, national origin, ancestry, sex, disability and age. The change would add "sexual orientation, gender identity and veteran status" to the list.
Tammy Fitzgerald of the North Carolina Values Coalition said the group has a petition with 329 signatures, 223 of which were those of people from Fayetteville. She urged council not to change the ordinance. The group believes it would violate state law, which prohibits cities and counties from changing local laws regarding public accommodations and private employment practices.
City Attorney Karen McDonald said, however, that the ordinance amendment would not violate the law since the Human Relations Commission does not have regulatory authority. It serves only as an advisory agency to local government.
Members of Fayetteville Pride, which has a mission to embrace diversity, urged the city to make the change. "I'm very proud of who I am," said Ashley Williams, who identified herself as a transgender woman who is a Christian. "Thirty-two percent of transgender North Carolinians report being fired, denied a promotion or not hired because of their gender identity or sexual expression," Williams added. Several others spoke in favor of the proposed change.
City Council created the Fayetteville Human Relations Advisory Commission and Human Relations Department in 1968 to provide channels through which racial tensions could be reduced and cooperation could be obtained. Cumberland County Commissioners also created an advisory commission that year. The city's initial advisory commission was composed of 11 members representing a racial, ethnic and economic cross-section of the citizens of Fayetteville.
As a governmental body, the commission was subjected to the same supervision, personnel management, operation and budget procedures that applied to other city departments. Rep. Elmer Floyd, D-Cumberland, was an early director of the department. The commission's task was to study problems of discrimination in various areas of human relationships and to encourage fair treatment and mutual understanding among all racial and ethnic groups in Fayetteville. Vacancies on the commission were filled by city council.