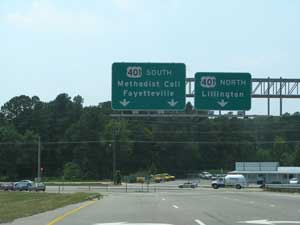 The eventual development of barren property three miles north of Fayetteville "is going to be fabulous" for the northside, said City Councilman Johnny Dawkins. The city has agreed to a voluntary annexation of 254 acres of land by Broadwell Land Company. The property is located in a triangular area west of Ramsey Street between Elliot Bridge and Elliot Farm Roads.
Dawkins believes the multiuse development proposed by Broadwell will lure residents of the unincorporated area between the old Fayetteville city limit and the new project to also request annexation.
The Public Works Commission has developed a plan to extend city water and sewer to the Broadwell property. That makes the utilities available to others along the route, but they have to agree to voluntary annexation.
The Broadwell firm proposes to build 350 single-family homes in two phases over the next several years. Attorney Johnathan Charleston, who represented the company in talks with the city of Fayetteville, said the homes will range in price from $250,000 to $400,000. Also planned are 250 multifamily units, a school, commercial buildings and 24 acres of green space. The entire venture will take 10 to 15 years to develop.
The huge project is the first of its kind in Fayetteville. Broadwell and the city say it's the area's first smart growth neighborhood. Smart growth is a concept of serving the economy, the community and the environment. It changes the terms of the development debate away from traditional growth patterns to how best to accommodate the community as a whole. Charleston noted the neighborhood would become the southernmost part of the Research Triangle region.
Fayetteville city planner Jerry Newton told city council that stakeholders had worked cooperatively for several months to perfect the project. PWC's willingness to provide water and sewer utilities was considered the key to bringing the area into the city.
"No matter what we decide up here, it's going to be built," Councilwoman Kathy Jensen said. She represents the district on city council. "The real question is whether the project will be built to county standards or more stringent city standards," Jensen added.
A few residents of nearby neighborhoods objected. Businessman Jimmy Jones, who lives just south of the proposed development, worried about whether apartments would negatively impact his property value. "All the impact in that area will be positive," Councilman Larry Wright countered.
Dennis DeLong, who lives on Ramsey Street, said he will do everything he can to stop the annexation. "Any legal avenue I can possibly take, I will" he said.
Newton was unable to provide specific details on multi-use plans, which could range from duplexes and town houses to three-story apartment buildings. City council voted unanimously to grant the satellite annexation and initial zoning established earlier by county commissioners.