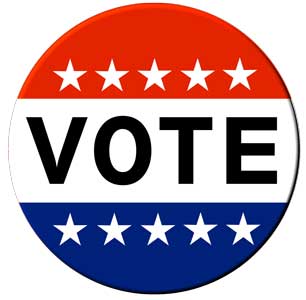 The greater Fayetteville area is a transient community, and this election, many people may be voting locally for the first time. Voting places are assigned by the Cumberland County Board of Elections office when residents register or change addresses. Voters registering to vote for the first time will have provided required identification and will have received voter cards that indicate the names and locations of voting places. Or, voters may call the elections office at 910-678-7733 for locations.
There are 36 polling places in Fayetteville, five polling places in Hope Mills and 39 others across Cumberland County. Registered Democrats outnumber Republicans 98,744 to 49,686 locally, according to October 2018 board of elections statistics. Women typically vote more often than men in off-year, or mid-term, elections. Of the 218,339 registered voters in Cumberland County 113,817 of them are women; 92,686 are men.
Persons who move but fail to update their change of address by the registration deadline may go to their old precincts and fill out voter update/transfer forms. They would then take the forms to the new precincts where they will be allowed to vote.
Voting rules and regulations change in all 50 states from time to time. In North Carolina, residents are no longer able to register on Election Day, according to board of elections director Terri Robertson.
On Nov. 6, to receive a ballot, a voter must give his or her name and address to the election officials. North Carolina currently does not require voter identification. At most precincts, people can choose if they want to use paper or electronic ballots. If properly registered, they will proceed to the voting booth. If precinct officials are unable to locate registration records, voters may be asked to vote provisional ballots. They must return provisional ballots in the sealed envelopes provided to a precinct official.
If age or physical disability prevents someone from entering the polling place, he or she will be allowed to vote in their vehicle. Curbside voting is available at all voting sites on Election Day. Voting sites have designated parking spots for curbside voting as well as alert systems that advise election officials that a curbside voter has arrived. Before a ballot is issued to a curbside voter, the voter must swear an oath affirming his or her qualification.
Registered voters qualified to vote are entitled to assistance from a spouse, brother, sister, parent, grandparent, child, grandchild, in-law, stepparent or stepchild. Disabled voters may receive assistance from a person of the voter's choice, other than the voter's employer or agent of that employer or an officer or agent of the voter's union or by telephone.