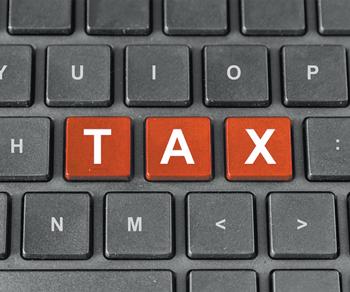 The 2019 annual property tax listing period begins Jan. 1 and runs through Jan. 31. Listing forms must be updated, signed and returned, and they must be postmarked no later than Jan. 31 to avoid the 10 percent late listing fee.
To pay by phone, call 1-866-441-6614. To pay online, visit co.cumberland.nc.us/tax/payments. The address to pay taxes by mail is Cumberland County Tax Collector, P.O. Box 449, Fayetteville, N.C. 28302-0449.
For more information, go to room 527 on the fifth floor of the Courthouse, 117 Dick St., from 8 a.m. to 5 p.m., Monday through Friday. Disaster loans still available
The U. S. Small Business Administration's Office of Disaster Assistance continues to offer longterm, low-interest disaster loans of more than $300 million to homeowners, renters and businesses of all sizes and private, nonprofit organizations. SBA funding is for repairs or replacement of real estate, personal property, machinery and equipment, inventory and business assets damaged or destroyed in a declared disaster.
Some deadlines have passed, but the economic injury application deadline is June 14, 2019. For more information, SBA's Customer Service Center phone number is 800-659-2955.
Hurricane farm damage and destruction
Cumberland County farmers who sustained damage and agricultural losses from Hurricane Florence and Tropical Storm Michael may be eligible for some disaster assistance from the Agricultural Disaster Program. A $240 million measure signed into law by Gov. Roy Cooper provides direct aid to farmers. To date, 54 of the state's 100 counties, including Cumberland, are eligible for disaster aid.
"This assistance is available to farmers who suffered crop losses," said Agriculture Commissioner Steve Troxler. "The list of what is covered by this assistance is long … the best thing to do is call the disaster assistance hotline at 1-866-645-9403 with any of your questions."
Topping off ceremony marks stadium milestone
Fayetteville residents have been invited to sign the last beam that will be installed at the new downtown Fayetteville baseball stadium. The beam is in the City Hall lobby, 433 Hay St. It is set up for signatures through Jan. 2. The beam will be visible at the stadium's main entrance once the project is completed.
The last structural steel beam erected in construction projects is a significant milestone and is referred to as topping off because the contractor has completed the project. Silver metallic Sharpie pens will be available so interested citizens can sign their names. Residents are also asked to sign a log that will be used for historical purposes and later placed in a time capsule.
City information workshops
The city of Fayetteville's Economic & Community Development Department will host a series of instructional workshops for nonprofit agencies. These workshops will outline procedures for seeking funding. Agencies wishing to provide affordable housing opportunities in the city can learn what it takes to become certified as well as the roles and benefits.
The seminar provides opportunities to gather information, ask questions and learn the qualifying requirements. It is scheduled for 10 a.m., Jan. 4, in the Lafayette Room of City Hall at 433 Hay St.
A second workshop about how to respond to a formal request for proposal is designed to show nonprofits how to meet identified priority needs and learn the requirements to apply for local government funding. This meeting will take place at 2 p.m., Jan. 21, in the community room of the FAST Transit Center at 502-598 Franklin St. For more information, call the Economic & Community Development Department at 910-433-1590.