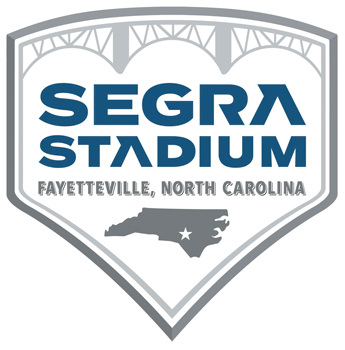 SEGRA is the name of a new communications company made up of a pair of established affiliates. Lumos Networks Corp. and Spirit Communications merged, and the two companies have rebranded as SEGRA. It's pronounced with a short e — SEH-GRUH.
"This new brand marks the official launch of a single company with a mission and culture that are dedicated to providing winning solutions for our customers," said SEGRA CEO Timothy G. Biltz.
In April 2018, EQT Partners completed the purchase of a majority stake in Spirit Communications and announced it would combine Spirit assets with Lumos. EQT says on its website that it "invests in good companies across the world with a mission to help them develop into great and sustainable companies."
Over the last year, the two firms have integrated their operations, expanded their fiber-optic network and product sets, and made further investments in existing and new markets in the mid-Atlantic and Southeast. New markets include Fayetteville, Raleigh and Greensboro, North Carolina.
SEGRA is powering organizations of all sizes with state-of-the-art voice, data and internet services. It has an advanced fiber infrastructure network of more than 21,000 miles that connects more than 9,000 on-net locations and 44 data centers throughout nine states. It is one of the East Coast's largest fiber networks.
The expanded company said its customers will begin to see the SEGRA logo on company vehicles, buildings and elsewhere over the next few months. Baseball fields are a part of the identity process. SEGRA bought the naming rights for two SEGRA stadiums. SEGRA Park in Columbia, South Carolina, was formerly known as Spirit Communications Park.
It is the home of the Columbia Fireflies, a minor league baseball team playing in the South Atlantic League. SEGRA Stadium in Fayetteville was patterned after the Columbia ballpark. Now they share a name. Neither SEGRA nor the city of Fayetteville would disclose the signature naming longevity term or purchase price. Based on similar stadium projects, SEGRA's purchase likely topped the $1 million mark.
SEGRA Park in Columbia and SEGRA Stadium in Fayetteville both are 365-day-per-year multi-use sports and entertainment venues. They were designed for baseball, concerts, soccer, football and other activities. SEGRA Stadium is smaller than SEGRA Park. The Columbia venue seats approximately 9,000 for sporting events, while the Fayetteville stadium can accommodate 6,000.
"SEGRA is making an investment by expanding their business into Fayetteville, providing a state-of-theart fiber network that will improve connectivity for current businesses and also potentially increasing our economic development efforts as we continue to attract new businesses to our city," Mayor Mitch Colvin said.
The Houston Astros organization said that with SEGRA having the ballpark's naming rights and operating as its official communications services partner, the stadium may be the most connected venue in minor league baseball. The new state-of-the-art stadium is outfitted with cutting edge 802.11ac Wave 2 Wi-Fi coverage powered by redundant 10 Gbps fiber connectivity, allowing fans to enhance their game-day experience with seamless, lightning-speed video and social media, Houston Astros officials said.