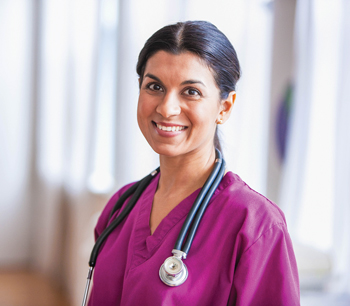 Army and Air Force spouses can apply for reimbursement of up to $500 for professional relicensing costs when they relocate with their service members. The new policy is retroactive to Dec. 12, 2017. It's designed to ease the financial burden of spouses having to renew licenses each time they move to new duty stations. In many cases, spouses can't get jobs in their fields unless they meet the requirements of their new states for licenses to practice in their professions. The policies apply to spouses of active-duty Army and Air Force, Guard, and Reserve on Title 10 orders.
The Navy is still working on its policy to allow the reimbursement and expects to release it soon, according to a Navy administrative message. Information was not immediately available from the Marine Corps.
The Army and Air Force policies apply to fees paid during each permanent change of station move. But reimbursements in connection with each move cannot exceed $500. Local and state-level licenses or certifications are required for a long list of professions, thousands in our area involving Army spouses. They range from dental hygienists and accountants to nurses and doctors, hair stylists, teachers and attorneys. The requirements vary widely from state to state, and from one profession to another.
Here's how the Army program works: Instructions on how to apply for reimbursement can be found in the All Army Activities message, or ALARACT 036/2019. Instructions will also eventually be available on the Military One- Source website. Department of Defense officials have been working for years to bring attention to state lawmakers that transferring occupational licenses from previous states is an important issue for military spouses who want to be able to continue to work in their professions.
In North Carolina, state law provides in part that "licensure for military spouses ... an occupational licensing board, as defined in G.S. 93B-1, shall issue a license, certification, or registration ... to allow the applicant to lawfully practice the applicant's occupation in this state." Certain ordinary provisions must be met.
Relicensing costs can include exam and registration fees where the new duty station is located — fees that are required in order to engage in the profession the spouse was in while with the service member at the last duty station. The reimbursement is a pilot program authorized through Dec. 31, 2022, by the current defense law, the fiscal 2018 National Defense Authorization Act.
Family advocates have been frustrated by the delay in implementing the program. "We're really encouraged to see that it's retroactive back to Dec. 12, 2017," said Jen Davis, government relations deputy director for the National Military Family Association.
The association will be watching to see how reimbursement programs get rolled out for the Navy and Marine Corps. Because the individual military services are responsible for both the permanent change of station moves and related reimbursements, they have the discretionary authority to provide the payments.