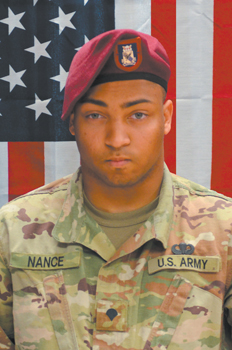 Two more American service members have lost their lives at the hands of those they are sworn to protect. They were paratroopers of Fort Bragg's 3rd Brigade Combat Team, 82nd Airborne Division killed by an Afghan soldier in Kandahar in southern Afghanistan. The Pentagon identified the soldiers as Spc. Michael Nance of Chicago, Illinois, and Pfc. Brandon Kreischer of Stryker, Ohio. They were members of Company B., 1st Battalion, 505th Parachute Infantry Regiment. The Afghan soldier was wounded and is in custody, according to U.S. Central Command officials.
The incident is the first known insider attack in Afghanistan since November when Maj. Brent Taylor of the Utah National Guard was killed by an Afghan soldier at a military training center in Kabul. Insider attacks as they've become known, have plagued American forces throughout the war, but enhanced security have made them less common in recent years. The most recent deaths brings the number of U.S. troops killed in Afghanistan this year to 14. All but two were combat related.
"It is with a heavy heart that I inform you of the loss of two paratroopers from the Brigade during combat operations," 3rd Brigade commander Col. Art Sellers said in the statement. "As we move forward together, I ask for your thoughts and prayers for the families affected and for the paratroopers of their unit who are still deployed," Sellers added. Violence has continued across Afghanistan even as American and Taliban officials hold direct talks aimed at ending the U.S.'s longest war, now in its 18th year.
Although the number of American troops in Afghanistan has dropped to about 14,000, the American military has taken a more proactive role in assisting Afghan forces. The remaining American forces are helping the Afghan military defend its positions and have worked to deplete the Taliban through airstrikes and commando raids, partly to gain leverage at the negotiating table in Doha. More than 2,400 American military personnel have been killed since the war began in 2001, and more than 20,000 more have been wounded. General Scott Miller, who commands U.S. forces in Afghanistan, reiterated the need for a political settlement to end the conflict. "Peace talks (are) out there, regional players pressing for peace, the Taliban talking about peace, the Afghan government is talking about peace," Miller said soon after his arrival in country earlier this year.
Meanwhile, the U.N. h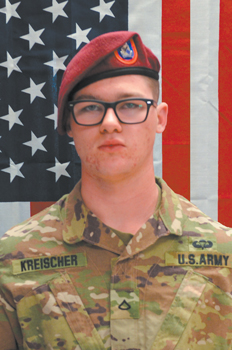 as documented 1,366 civilians killed and 2,446 wounded in its latest report on Afghan noncombat casualties between January and June of this year. In April, the world body documented more deaths caused by pro-government forces for the first time since it began systematically tracking civilian casualties a decade ago. Together, the figure was down by over a quarter from the first half of last year and is the lowest number for the period since 2012. Despite the overall decrease, the U.N. said the numbers remained "shocking and unacceptable."
Pictured from top to bottom: Spc. Michael Nance, Pfc. Brandon Kreischer