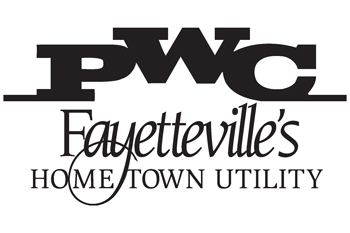 The city of Fayetteville's hometown utility has received the American Public Power Association's E.F. Scattergood System Achievement Award. The award honors the Public Works Commission and other APPA member systems that have enhanced the prestige of public power utilities through sustained achievement and customer service. It's considered the most prestigious award given by the public power association.
"It was a great honor to accept the award for PWC," said PWC Chairman Darsweil Rogers at the national conference in Austin, Texas. "Anytime our public power peers acknowledge the hard work of the staff, it reaffirms what the commissioners already know, which is that we have a talented and dedicated group of employees serving our community."
PWC's achievements noted in the award included a system-wide conversion to advanced electric meters and the conversion to LED streetlights. It installed four free electric vehicle charging stations. Time-of-use electric rates, a new customer web portal providing customers direct access to utility usage data, advanced customer payment options, and incentive programs were PWC customer-focused initiatives that were also recognized by the APPA. PWC has also begun the installation of North Carolina's first public solar power farm.
Community support and involvement also contributed to PWC's recognition, including PWC's partnering with Fayetteville Technical Community College to establish a local lineworker program and being recognized 13 times by the local United Way.
"While the award is given by APPA, because of its focus on customer service it is a reflection on PWC as a total organization providing electric, water, wastewater service as Fayetteville's Hometown Utility," said PWC CEO/General Manager David Trego. This is the second time PWC has been recognized with the APPA's top award.
During the APPA national conference, PWC also received the Energy Innovator Award. The award recognizes utility programs that have demonstrated advances in the development of creative, energy-efficient techniques or technologies, providing better service to electricity customers or projects that increase the efficiency of utility operations or resource efficiency. PWC has developed an innovative way to locate electrical faults in its electricity distribution system. "This method is about reliable electric service because it enables us to identify locations where electrical faults occur when it is not possible to see where the problem exists." said Rick Anderson, PWC electric system engineering manager.
This has allowed the utility to limit outage durations, reduce callouts and enhance the quality of life for its community. Improved reliability has resulted in savings on labor costs, vehicle maintenance, fuel, vegetation management and electrical component maintenance. In addition to benefiting PWC operations, the method will be available to other utilities while potentially benefiting public power customers throughout the nation. PWC has earned the Energy Innovator Award three times since 2010.
Recent events are reminders that hurricane season has begun. Hurricane Matthew in 2016 and Florence in 2018 are reminders that inland North Carolina is susceptible to storm damage. PWC offers online plans to help you and your family stay safe in the event of a hurricane or another emergency. At Fayetteville PWC, an emergency plan of operations is in place and can be implemented on a moment's notice. For information, go to the Storm Central page at FayPWC.com.