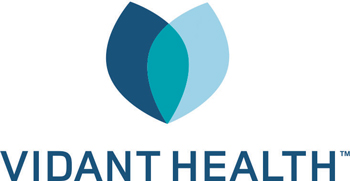 Cape Fear Valley Health and Vidant Health Systems have announced a new partnership aimed at addressing and improving chronic health conditions in rural eastern North Carolina. It's part of the growing focus on population health. "By working collaboratively, we can address many of the factors that influence health outcomes for the rural populations we serve south and east of the urban areas of the state," said Michael Nagowski, chief executive officer of Cape Fear Valley Health System.
"This partnership advances our vision in every way, improving the quality of every life we touch. Both of our organizations understand the unique challenges facing this region," agreed Todd Hickey, chief clinical network development officer of Vidant Health in Greenville, North Carolina.
This clinically integrated network of care will allow both health systems to strategically align resources in a way that will deliver better care to some of the most underserved populations in the country.
Many of the counties in eastern and southeastern North Carolina rank in the bottom half in overall health outcomes, according to a 2019 study by the Robert Wood Johnson Foundation. Vidant Health is a 1,708-bed health system that annually serves a region of more than 1.4 million people in 29 eastern North Carolina counties. The not-for-profit system is made up of more than 14,000 team members, nine hospitals, home health, hospice, wellness centers and Vidant Medical Group, a multispecialty physician and provider group with more than 500 providers in more than 100 practice sites in eastern North Carolina. Vidant is affiliated with The Brody School of Medicine at East Carolina University. As a major resource for health services and education, Vidant's mission is to improve the health and well-being of eastern North Carolina.
Cape Fear Valley Health is a 950-bed health system serving a region of more than 800,000 people in southeastern North Carolina. It is the state's eighth-largest hospital system and is made up of 7,000 team members and 850 physicians. It includes eight hospitals and more than 60 primary care and specialty clinics. Cape Fear Valley Health offers residencies in emergency medicine, internal medicine, obstetrics and gynecology, psychiatry, and general surgery. The partnership between Vidant and Cape Fear Valley will engage their communities in a collaborative, patient-centered approach, including the use of technology, localized care management and streamlined patient experiences to accomplish shared goals.
This joint project is the first step in introducing local physicians, physician assistants and nurse practitioners in 35 counties through a larger collaborative approach that will be a vehicle toward improving engagement, quality and patient outcomes while lowering costs to patients and their families.
"We are continually assessing ways in which we can adapt to the ever-changing dynamics of health care," said Hickey. "Our priority is and always will be the communities we serve and we are committed to creating networks of care to keep our family, friends and neighbors healthy."