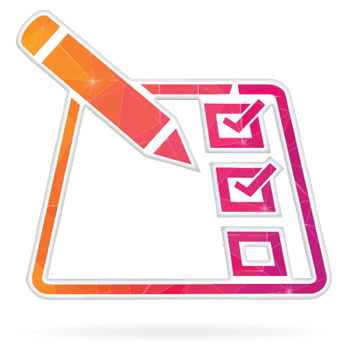 A few of us (bikers) just got back from Sturgis. For us, Sturgis wasn't about the crazy party that people talk about. It's about the fellowship and all of the great riding around the Black Hills of South Dakota.
To get there, we had to ride 1,800 miles, one way, in about three-and-a-half days. My wife likes to ride with me, but for this distance and time, we both knew she would not feel pretty, so we decided to fly her out there.
I was voluntold to be "team leader." That gave me the responsibility of figuring out the route, times and some of the lodging arrangements. With the crazy weather patterns we have had across the country this year, I had to build a flexible route that would try to avoid the rain and heat and get us there in time.
On the way to South Dakota, all went perfectly. We made our time, the weather was great (only a little rain), and most importantly, I was able to meet my wife at the airport.
Before I left, I made sure I had new tires, checked and tightened all of the nuts and bolts on my bike, and just made sure the bike was in good order.
Over the years, I've developed a pretty good check list so that I only pack what I need and nothing more. I usually wind up making three lists. The first list is to check off items as I lay them out for packing. The second list is used when I separate all of the items for packing. This is usually done by category. For example, I separate items that can get wet like rain clothes, etc. The third list is dry items, like clothes and tools. Once it is packed on the bike, I check off the final list. That sounds great, but then I'll realize something isn't right and then I'll start over again — it happens!
No matter if you are on a day trip or cross-country, here are five things that everyone should carry to help make sure they have a good trip.
One extra layer of clothes: The weather, altitude and time of day can easily change on a ride. I always look at the weather, but I have discovered that even if the weather report says 0% chance of rain, the weather person is only about 10% right.
Spare gloves: This is nice in case your gloves get wet or torn. I carry a couple of different types, depending on the weather. In the summer, I usually carry a vented pair and warmer gloves for night. For Sturgis, I actually carried four pair. Light, medium, heavy and a waterproof glove cover.
A cargo net or bungee cords: This is something you may want to pick up or move around. You can also use it to put wet clothes under to let them dry out as you ride.
A bicycle lock: Good motorcycle helmets and jackets are expensive. A good, worry-free way to leave them on your bike is to run a bicycle lock through the sleeves of the jacket and through your helmet and secure it to the bike.
A roadside assistant program: My friend Bill broke down on the way back and called the Harley-Davidson Roadside Assistance. What a great plan they have. They will tow your bike to the nearest qualified service facility. I ride a BMW, and I'm lucky to find one qualified repair facility in a state.
When I got home, I started looking at my roadside assistance plans and discovered that I have AAA, Allstate, BMW Club MOA, SPOT (satellite), American Motorcycle Association (AMA) and I haven't even checked my motorcycle insurance. To the best I can tell, none of these have towing to a "qualified service facility." Some only cover up to 25 miles to a facility and a few want 100 miles or less. One of them covered a room if you were more than 100 miles away. Either way, roadside assistance is a great essential, but you need to know the details.
Hopefully these essentials will help you with some flexibility and security on your future rides.
If there is a topic that you would like to discuss, you can contact me at motorcycle4fun@aol.com. Ride safe!