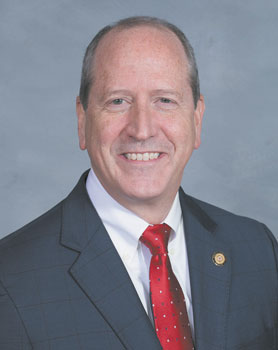 Conservative Republican Dan Bishop won this month's special election for an open North Carolina House of Representatives seat in Congress, averting a Democratic capture of a predominant Republican Party district. But the narrow victory did not erase questions about whether President Donald Trump and his party's congressional candidates face troubling headwinds approaching 2020. The special election has two storylines:

First, Democrat Dan McCready, 36, was banking on the 9th District's suburban moderates to carry him over the top. He narrowly trailed in an election for the seat last November that was later invalidated after evidence surfaced of vote tampering. McCready won suburbanites in the eastern outskirts of Charlotte, where about 25% of the 9th District's eligible voters live. The rest of the district stretches along the rural South Carolina line to Bladen County in the east, where Bishop was a big winner. Voters in the other large city, Fayetteville, are mostly in the eighth district.
The second storyline reflects what has become known as voter disenfranchisement, confusing voters with constant change. North Carolina's 9th Congressional District has been centered in Charlotte for decades. It was reconfigured to include portions of Robeson, Cumberland and Bladen counties when Republicans took control of the state Legislature in 2010. Over the last 60 years, greater Fayetteville has been chopped up to be part of the 1st, 4th, 7th, 8th and 9th Congressional Districts.
Most of that time Cumberland County was part of the 7th District, which stretched from Wilmington to Lumberton and Fayetteville. Democratic members of Congress Alton Lennon, Charlie Rose and Mike McIntyre represented the district from 1957 to 2015. Rose served for 24 years. McIntyre succeeded Rose when he retired and served for 18 years. Rep. David Rouser became the 7th District's first Republican member of Congress since Reconstruction. But by 2012, Cumberland County was no longer part of the 7th District.
Congressman David Price's 4th District became more heavily Democratic as a result of 2012 redistricting, in which the more Republican areas of western and southern Wake County were removed, along with northern Orange County and most of its share of Durham County. They were replaced by heavily Democratic portions of Alamance, Cumberland, Harnett and Lee counties. It was a significant Democratic party gerrymander. In 2010, the Republican Party had taken control of both the North Carolina House and Senate — the first time it had held a majority in the Senate since 1898.
The Republican Party was abetted in their victory by the man dubbed "The Third Koch Brother" — Art Pope, who heads up both the family-owned Variety Wholesalers and the $150 million Pope Family Foundation. Pope's organizations poured $2.2 million into 22 state legislative races, winning 18 for an 82% return on his investment. The Republicans' big win happened just in time for redistricting, allowing them to consolidate their gains. Republicans took full advantage
of the opportunity, gerrymandering the state map to pack as many Democrats and African American voters as possible into three congressional districts.
Those efforts paid off in the 2012 congressional elections. North Carolina's congressional delegation changed from majority Democratic (7-6) to majority Republican (8-5), a pickup of two seats. The drama continues as the general assembly deals with court orders to stop racial gerrymandering.