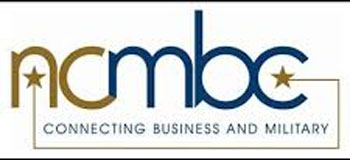 The Department of Defense's $7 billion boom in new, major construction projects on bases in North Carolina is now history. However, new construction at Fort Bragg, Camp Lejeune, Cherry Point and other installations remains strong — the third highest in the country for fiscal year 2020 at $616.3 million. Military installations are also turning to operation and maintenance funding to execute additional sustainment projects on existing facilities, and hurricane recovery work may drive military-related construction spending to new highs.
'
Sustaining, restoring and modernizing existing infrastructure will be a primary strategy for bases in North Carolina to address their facility needs for the foreseeable future. Operation and maintenance-funded work provides new opportunities for North Carolina construction-related businesses capable of executing small, mid-size and even large sustainment, restoration and modernization projects either as prime, also called general, or sub, also called specialty, contractors.

Additionally, the destruction caused by Hurricanes Florence and Matthew in 2018 provided additional opportunities for the construction industry. Naval Facilities Engineering Command Mid-Atlantic recently announced a $1.7 billion program to restore Camp Lejeune and Marine Corps Air Station Cherry Point due to these hurricanes. The impact of Hurricane Dorian — either in new damage or exacerbating old damage — has not yet been determined.

To connect businesses in North Carolina to these opportunities, the offices of Sen. Richard Burr, R-N.C., and Sen. Thom Tillis, R-N.C., and the NCMBC will co-host the 2019 Southeast Region Federal Construction, Infrastructure & Environmental Summit at the Wilmington Convention Center on Oct. 23-24. The Summit is the premier, best-established and most-recognized federal construction event in the Southeast — businesses that are already engaged or want to perform in the federal market should attend.

The Summit brings together over 700 representatives of the Corps of Engineers, NAVFAC, Fort Bragg, Marine Corps Installations East, Seymour Johnson AFB, other Army, Air Force, Navy and USMC installations, the U.S. Coast Guard, Department of Veterans Affairs, General Services Administration, other federal agencies and construction-related contractors from throughout the Southeastern United States.

Attendance is encouraged for general and specialty contractors, design firms, construction supply firms and companies provide facility-support contracts. The businesses must work in Virginia, N.C., South Carolina, Georgia and/or Florida. Current federal contractors seeking partners and suppliers are also welcome.

For more information on The Summit, visit: https://summit.ncmbc.us or contact the North Carolina Military Business Center (www.ncmbc.us).

The North Carolina Military Business Center is a business development entity of the North Carolina Community College System, headquartered at Fayetteville Technical Community College. The mission of the NCMBC is to leverage military and other federal business opportunities to expand the economy, grow jobs and improve quality of life in North Carolina. The NCMBC's primary goal is to increase federal revenues for businesses in North Carolina. The Department of Defense has an annual impact of $66 billion and is the second largest sector of North Carolina's economy at — 12% GDP. With six major military bases, 116 National Guard and 40 Army Reserve facilities and the third highest number of uniformed military personnel in the country, the state of North Carolina created the NCMBC to leverage opportunities with these installations, DOD commands and federal agencies operating worldwide.