Editor's note: Though they are related, marijuana and hemp are not the same. A lot of that has to do with chemistry and how the plants are used. Hemp has a long and noble history. It's used to make rope, textiles, shoes, food, insulation, paper, biofuel, paint, varnish and more. Locally, hemp's history runs deep. The town of Robbins in Moore County was officially named Hemp from 1935-1943 because of its connection to hemp rope. Hemp was grown from Colonial times in southern Appalachian states, including North Carolina, until the early 1940s, when it was no longer legal to grow.
Hemp is back, though, and North Carolina is one of the states looking to explore its potential as a safe and healthy crop for its residents. It brings health benefits, medical benefits, potential economic benefits and more.
Let's talk about hemp, what it is — and what it is not.
Cannabis. Marijuana. Hemp. Though related, these three pseudo-synonyms have important biological and functional differences. U.S. Marine Corps veteran Robert Elliot, owner of farmer for Broad River Hemp on Robeson St., sheds some light on this controversial topic:
"When you talk about hemp and you talk about marijuana, (the difference) boils down to what we call in the horticulture world – in the plant science world — a cultivar." According to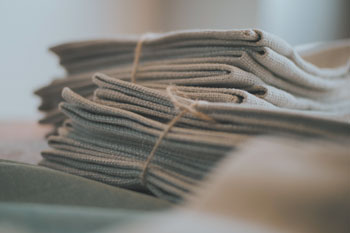 Elliot, cultivars are genetic characteristics that result from breeding. "Every single one of us are humans, but we're all different," Elliot said. "The same thing is true with plants."
As varieties of the cannabis plant, hemp and marijuana share certain traits. One key cultivar, or genetic trait, that characterizes cannabis is THC — tetrahydrocannabinol. If a cannabis plant's percentage of THC falls below 0.3%, we call it hemp. If it's over 0.3%, we call it marijuana, Elliot said. "That is literally the definition of the whole thing."
To clarify, hemp does not make a person high. And hemp plants aren't likely to transition to marijuana in the growing process. According to Elliot, it's all in the THC content. "Most cultivars of hemp, take for instance cherry, is so well known for never going over the limit for THC, it will always be a hemp plant."
"Hemp and CBD oil are two different products too, and that's extremely important for the consumers to know." According to Elliot, CBD oil comes from hemp. Hemp oil contains less THC than CBD oil, and is therefore less effective.
CBD Products

So, why is CBD so popular? According to Elliot, CBD treats ailments like arthritis, inflammation, muscle pains and anxiety, naturally. "It's the best of both worlds. (The) main demographic that we're after is the older crowd, 'cause they benefit the most from CBD."

CBD products come in a variety of forms, and Elliot recommends that consumers use what works best for them. "The most common form on the market right now is tincture," Elliot said, referring to CBD oil mixed with a carrier oil, like coconut oil.

Tincture is typically ingested under the tongue or mixed in drinks, but since it's an oil, it doesn't mix very well, Elliot said. It can also be smoked like Marijuana, but without the high.

Some consumers like to cook with CBD. "It can replace the majority of oils in food," Elliot said. "But it's got to be done just right, 'cause if you overheat it, you'll cook it and kill all the CBD."

CBD can be applied topically as well. Broad River Hemp carries several skin creams and muscle lotions, said Elliot. The dosage, like the medium, depends on the user. "We advise people to start with a smaller dose and see how it affects them. If it doesn't work, we take the dose up."

Elliot offers what he considers the most important step when purchasing CBD or Hemp products: "Get educated. Not all CBD is created equal. Make sure that (you) are buying a quality product from people that know what they're talking about."
Hemp and CBD — the particulars

"CBD oil is broken down into a few different types. Most prominent are full spectrum CBD oil or isolate." The difference, Elliot said, is how far along the maturation process the cannabis flower has gone.

Full spectrum CBD contains not just CBD molecules, but a host of other vitamins, proteins and fatty acids, said Elliot. "It's basically trying to get as much of the good stuff out of that flower as humanly possible."

Isolate, on the other hand, is just the CBD molecule. "(It's) CBD in the purest form. The difference is that full spectrum is much more effective. Isolate doesn't really do much for the human body." For noticeable results, Elliot recommends full spectrum CBD over isolate.

Regardless of the spectrum, consumers should be careful when purchasing CBD products. In North Carolina, a test confirming THC levels of 0.3% or less is the only regulation currently placed on CBD production. "Yes, it is safe, to a very good degree," Elliot said. "However, … what we see a lot in the industry is white labeling."

"An opportunist will go and find someone who's producing hemp or who's processing hemp into CBD oil, and they will take that oil and bottle it and put a label on it and sell it as if it's their own product," Elliot said.

Since white labelers are typically less experienced farmers, their extraction methods can be unsafe. "Some (processes) aren't as clean as others. It can be pulled out of the plant in a very crude fashion. Which means you can extract the oil yourself with some pretty common stuff you've got in your kitchen already."

According to Elliot, this approach can manufacture a product that may be risky for consumers. But there are ways to recognize the difference between legitimate products and white labels.

"We work with people that we know. That's probably the most important part. We can see the farmers – we know what they're doing," Elliot said. Broad River Hemp recommends that consumers educate themselves before purchasing hemp or CBD products. "First and foremost, it should be something you can find information on and the person in the store should be able to tell you about it, where's it from."
Hemp's future in North Carolina

As the home of Fort Bragg, the United States' largest military base, Fayetteville has seen a lot of action regarding CBD. "A lot of the veteran community is very much in support of cannabis … simply because it helps reduce PTSD symptoms for somebody who's been through the ringer," Elliot said. "If somebody gets anxious about something, they might get a lot of use out of CBD."

Elliot is more than enthusiastic about involving veterans in the hemp industry. Honor Hemp Company, founded by Elliot, is a North Carolina veteran co-op designed to help veterans transition into the farming world.

However, since the THC in CBD shows up in drug tests, active duty military members are prohibited from using CBD products. "We … try to educate any active duty service member when they come around. We don't want anybody losing their military career over the CBD product," said Elliot.

There's a lot more to come in the Hemp world, particularly in N.C., Elliot said. "There's stuff out there that we can't get our hands on in North Carolina yet, like clothing and handbags and wallets." According to Elliot, these products are made with fiber Hemp, an industrial stream of the plant.

"Prices will bank on CBD. Probably faster than most people speculate. However, one of the things that I've been trying to do is set up fiber production."

Elliot warns that the Hemp market as we know it today will likely crash within the next 10 years, but a more stable market will take its place. For N.C., that market will likely include fiber hemp.