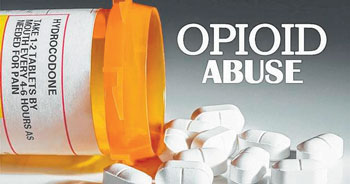 The U.S. Department of Justice has given $900,000 to Cumberland County's health department for a comprehensive opioid abuse site-based program. It's a three-year project. The award for fiscal year 2020 is $289,131. Interim Health Director Duane Holder said the grant provides for a full-time project coordinator position at the health department, implementation of a post-overdose response team, enhanced pre-arrest diversion programming, a community education campaign and establishment of an overdose fatality review team. Data collected for Cumberland County since 1999 indicated an average of eight to 14 deaths annually related to opioids. By 2014, opiate-related deaths spiked to 34 and continued to increase with 79 unintentional opioid overdose deaths verified in 2017. Cape Fear Valley Medical Center was ranked in the top five in the state for opioid-related overdose emergency department visits. A community meeting for interested residents will be held Oct. 24, at 2 p.m., at the Department of Social Services, 1225 Ramsey St.


FTCC Foundation annual gala and tribute

The Fayetteville Technical Community College Foundation will hold its annual Foundation Chair's Gala Thursday, Oct. 24, at Gates Four Golf and Country Club. The theme for this year's event is Gatsby Casino Night. The Foundation will honor FTCC board of trustees member Charles Koonce and FTCC Foundation Board Member Dan Dederick at the event. Koonce's
history with FTCC dates back to 1964 when he first joined FTCC as a teacher. He served in several leadership positions at FTCC during his 34-year career and has been a member of the board of trustees since July 2006.

Dederick is a retired Marine Corps officer with 29 years of service. He has served as a member of the FTCC Foundation Board of Directors since 1996, and until his recent retirement, he was general manager of the Hendrick Chrysler-Jeep dealership. The FTCC Foundation exists to raise money from private sources to build up the FTCC Foundation financial base and to provide meaningful programs and services to alumni and friends. Tickets for the Chair's Gala are $100. Online registration is available at www.faytechcc.edu/giving/gatsby-casino-night.


Fort Bragg change of command

U.S. Army Lt. Gen. Paul LaCamera arrived home at Fort Bragg last month following a one-year combat deployment. He served as commanding general of 18th Airborne Corps and Fort Bragg for
the last two years. LaCamera and 400 Corps Headquarters troops returned to Fort Bragg Sept. 15. He was commander of the Combined Joint Task Force of Operation Inherent Resolve in Iraq, Syria and Kuwait. LaCamera is on the move again, having been reassigned to lead U.S. Army Pacific at Fort Shafter, Hawaii, which is a four-star command. His successor, Lt. Gen. Michael Kurilla, was promoted just before the change of command Oct. 7. As is often the case, Kurilla formerly served as commander of Fort Bragg's 82nd Airborne Division.


Veterans Affairs health information expansion

The Department of Veterans Affairs is notifying veterans that the agency is now sharing health information with doctors outside the VA without notifying vets first. Under the 2018 VA Mission Act, the department is working to ensure that VA physicians and non-VA medical personnel can access health care information to treat them without delay. "The Mission Act gives veterans greater access to care, whether at VA facilities or in the community," said VA Secretary Robert Wilkie in a news release. The VA will give providers access to laboratory results, medications, health history and illnesses, allergies and occupational health information. Veterans are receiving notifications of the change in letters from the VA. The agency says it will not sell any veteran's health information.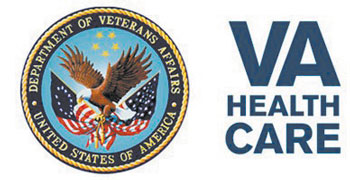 Military spouse employment data

Are military spouses being hired by federal agencies under a special hiring authority that's been in effect for more than a decade? The Office of Personnel Management wants to know and has sent memos to human resources directors of all federal agencies. The agencies must submit detailed information by Dec. 31 about how many spouses have been hired in fiscal year 2019. The hiring authority gives agencies the ability to appoint military spouses to jobs without using traditional competitive examining procedures. Military spouses often face challenges finding meaningful employment because of frequent relocations to new duty stations.

"We're very encouraged they're following up to get this data," said Jen Davis, government relations deputy director for the National Military Family Association. The law was enhanced in August 2018, to temporarily expand eligibility for the hiring authority to include all spouses of service members on active duty.


Fayetteville baseball team honored

The Fayetteville Woodpeckers are Ballpark Digest's 2019 Best New Logo/Branding minor league team. "To see us win the award is very humbling," said Woodpeckers President Mark Zarthar. "It's a testament to our staff here and in Houston to put together a fantastic product for our community."

The name carries a strong connection to the local community and nearby Fort Bragg, where the endangered red-cockaded woodpecker is now plentiful. Fort Bragg changes were extensive, as nesting habitats were marked to diminish impacts on the red-cockaded woodpecker. Since its rollout, the Fayetteville Woodpeckers brand has caught on. According to Zarthar, the Woodpeckers ended their initial Fayetteville season with more than $1.2 million in merchandise sales.