Caitlin Hunt, 25, a sixth-grade English Language Arts teacher at South View Middle School, noticed that some of her students needed warm clothing. She coordinated efforts to purchase every sixth-grade student a sweatshirt.
"Mrs. Hunt feeds the minds of her students every day with knowledge, but she also feeds their hearts and souls with love," said Jody Phillips, the media coordinator at South View, who nominated Hunt for this month's Cumberland County Schools' Extra Mile Award. Hunt received a plaque and was recognized by the Cumberland County Board of Education at its meeting Nov. 12. The Extra Mile Award is designed to acknowledge employees who demonstrate a sustained high level of performance and inspire others to do their best.

To learn more about CCS' Extra Mile Award, visit www.extramileaward.ccs.k12.nc.us.


Downtown Fayetteville for the holiday

The 20th annual A Dickens Holiday will be held this year on Friday, Nov. 29, in downtown Fayetteville. Presented by the Arts Council of Fayetteville/Cumberland County, downtown is transformed to the Victorian era. Costumed re-enactors will stroll Hay Street. Activities include a candlelight procession and carriage rides. Horse-drawn carriages, carrying shoppers the old-fashioned way, will pass merchants' windows adorned with Victorian holiday decorations. Father Christmas will be in attendance for photo opportunities.


On Dec. 5, the Cool Spring Downtown District presents a candlelight loft tour from 6-9 p.m.

Carriage rides with Santa Claus are scheduled Dec. 14-17.

Blood Platelet shortage is ongoing

The Cape Fear Valley Blood Donor Center is in urgent need of blood platelet donations. Blood platelets aid the healing process. Donated platelets must be used within five days, resulting in the constant need for donations. Platelets are the cells that circulate within our blood and bind together when they recognize damaged blood vessels. Demand for the life-saving blood product far exceeds current availability in Cumberland and surrounding counties.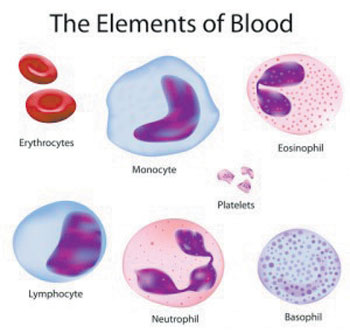 Ideal platelet donors have AB+, AB-, A+, A-, B+ and O+ blood types. Cancer patients are the primary recipients of blood platelet transfusions because of chemotherapy side effects. Transfusions replenish the patient's blood supply, heal injury sites and prevent life-threatening hemorrhages. Blood platelet transfusions are also used for premature babies, surgical patients and patients with other life-threatening conditions. Platelet donors can give as often as every two weeks.

New platelet donors will receive tokens of appreciation from the blood donor center located at 3357 Village Drive across from Cape Fear Valley Medical Center's Emergency Department. For more information, call 910-615-3305.

Sign up for solar

PWC Community Solar is a large-scale, ground-mount solar array offering its electric customers a shared renewable energy option and an alternative to rooftop solar. PWC is taking applications now. Avoid the effort and expense of installing solar panels at your home or business. Interested electricity customers pay a monthly subscription fee and in exchange receive a bill credit for the value of the solar less the cost to operate. Helping provide cleaner, greener power for the community is the ultimate benefit. Log in to PWC's Online Account Manager. Look for the Community Solar Enrollment link under Customer Enrollments and complete the application. For additional information or if you have questions, call 910-223-4950 or go customerprogramscsr@faypwc.com.


Highway safety update

The North Carolina Department of Transportation is using several innovative intersection designs across the state to improve traffic and pedestrian safety. Kevin Lacy, DOT's chief traffic engineer, told a group in Robeson County the agency is constructing various safety improvement projects — from rumble strips to all-way stops, and from roundabouts to reduced-conflict intersections. Robeson County is one of the least safe counties in the state, where an average of 45 people die in crashes each year, according to the department's Mobility and Safety Division. "We have a lot of tools in our toolbox to make our roadways safer, and we are deploying them where they are needed and can make an important difference," Lacy told a group of locally elected officials and other community stakeholders committed to reducing traffic deaths.


Master gardening

Cumberland County's Extension Master Gardener Volunteer program will offer training classes for people interested in becoming Master Gardener Volunteers beginning Jan. 23 and continuing
through April 9, 2020. The class will meet every Thursday from 9 a.m. until 1 p.m. in the Cooperative Extension Service Auditorium at 301 East Mountain Dr. There is a fee to cover the cost of training supplies and manuals. Applications are now being accepted and can be obtained by calling the Extension office at 910-321-6405 or by going online at http://cumberland.ces.ncsu.edu. For more information about the Extension Master Gardener Volunteer program, contact Jason Weathington at 910-321-6870.

Picture 1: Caitlin Hunt