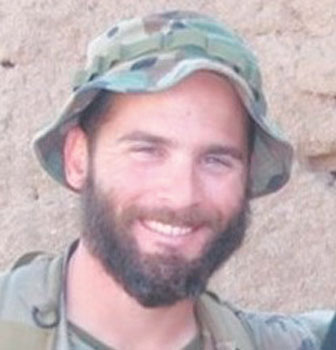 President Donald Trump intervened in three military justice cases involving war-crimes accusations, issuing two full pardons that will prevent the Pentagon from pursuing future charges against the individuals involved. The service members involved were notified by Trump over the phone, said the lawyers who represent Army Maj. Mathew Golsteyn and former Special Warfare Operator Chief Edward Gallagher, a Navy SEAL. Golsteyn faced a murder trial at Fort Bragg, scheduled for next year, while Gallagher was recently acquitted of murder and convicted of posing with the corpse of an Islamic State fighter in Iraq. Golsteyn was a captain with Fort Bragg's 3rd Special Forces Group. He is accused of killing an unarmed Afghan national but says the killing was justified under the wartime conditions in Afghanistan because the man was thought to be an insurgent who made a bomb that killed two Marines.
In a statement, Phillip Stackhouse, who is Golsteyn's civilian lawyer, said Golsteyn's family is "profoundly grateful" that Trump "ended the dubious, long-delayed prosecution of the decorated Green Beret."


Three U.S. officials, who spoke on the condition of anonymity, said that some commanders have raised concerns that Trump's move will undermine the military justice system.


Is Sheriff Ennis Wright holding immigrants for ICE?

In the 2018 election, North Carolina voters elected new sheriffs in North Carolina's seven largest counties. Cumberland County Sheriff Ennis Wright was one of them. Voters knocked off at least two longtime incumbents, one of whom held the position for nearly 25 years. Wright became an officially elected sheriff after serving for two years as an appointee following the retirement of Moose Butler.

Sheriffs in North Carolina manage local jails. Some of them ignore requests from Immigration and Customs Enforcement to detain previously arrested immigrants in
the country illegally so the agency can apprehend and deport them.

"We have not had any request for an ICE detention," said sheriff's office spokesman Lt. Sean Swain. "The sheriff is not going to hold anyone in the detention center any longer than they are required by the N.C. courts."

Newly-elected Sheriff Garry McFadden of Mecklenburg County, who has been one of the most outspoken of the new sheriffs in opposition to ICE demands, told reporters that the provision was "off the table."


Downtown high-rise construction is on hold

The construction project along the 400-block of Hay Street may appear to be at a standstill. But development of the multi-million-dollar buildings in front Segra Stadium continues. The tower crane that was used to stabilize construction of the five-story parking deck was taken down several weeks ago. It will eventually be replaced by a larger crane, but it isn't needed yet, according to Prince Charles Holdings Project Manager Jordan Jones. PCH is a major developer in downtown's projects. "We are getting components installed inside the garage and around the site in preparation for going vertical," he said. "This is a long and very complicated construction process."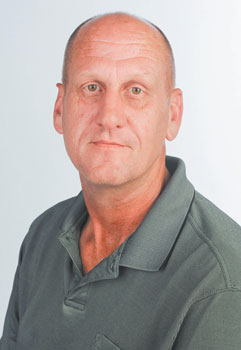 PCH plans to build two structures atop the garage, a five-story hotel and a seven-story office building. The resulting 12-story complex will be the tallest structure downtown. Project delays have increased the cost. PCH also purchased and renovated the adjacent Prince Charles Hotel building and converted it into apartments.

New city council

Last month's municipal election cost the city valuable governmental experience with the defeat of longtime members Jim Arp, Bill Crisp and Ted Mohn. The trio served about 10 years each — Crisp somewhat longer. Not only did they have the knowledge of growth, Arp, Crisp and Mohn were considered critical thinkers and were generally regarded as the most influential members of the 10-person council.

Observers noted that Mohn in particular had the advantage of analytical thinking. He even took the time recently to brief newly elected council members on how city affairs are conducted. Mayor Pro Tem Mohn will be missed by many.

The three departing members of council also had a personal understanding of the significance of Fayetteville being a bedroom community for Fort Bragg. They retired from the U.S. Army and made Fayetteville their home. Arp is a Fayetteville native.


Combating Opioid abuse in Cumberland County

The Cumberland-Fayetteville Opioid Response Team wants input from the public for its 2019 Supportive Community Survey. The survey gives community members an opportunity to share with C-FORT their thoughts on how opioids and other substances affect lives. It will provide a snapshot of community knowledge and awareness about opioids. Opioids are a class of drugs that include the illegal heroin, fentanyl and pain relievers such as oxycodone, hydrocodone, codeine and morphine. There are currently more than 90 stakeholders participating in C-FORT including the Cumberland County Board of Commissioners, the District Attorney's Office, Cape Fear Valley Health System, the city of Fayetteville, Fayetteville Police Department, Cumberland County EMS, U.S. Army Civil Affairs, Alliant Health and more. Members of the public are invited to join C-FORT. The survey will be available through Dec. 31. It can be accessed at https://www.surveymonkey.com/r/C-FORT.