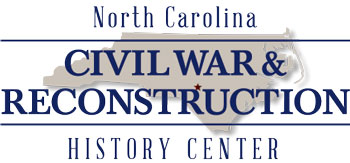 Fayetteville Mayor Mitch Colvin has signed on to an idea put forward by State Rep. Billy Richardson, D-Cumberland. Colvin has agreed to name a task force of officials and citizens to review the detailed plans of the proposed Civil War & Reconstruction History Center. Richardson supports the concept. Colvin does not. Citing the 400th anniversary of slavery in America, Colvin noted there are three major museums in the country that are "successful examples of how these facilities have worked."

The task force will visit the National Museum of African American History and Culture in Washington, D.C.; the National Memorial for Peace and Justice in Montgomery, Alabama; and the American Civil War Museum in Richmond, Virginia.

Richardson believes the proposed history center will help the community overcome "the deep-rooted mistrust we have for each other." Richardson detailed his thoughts in an opposite editorial page article in The Fayetteville Observer Dec. 15. "We have the opportunity for our community to give due consideration to fully embracing the proposed History Center," he wrote. "Colvin's support of these proposals identified herein is a great step forward, and will ultimately make our History Center a reality and one we can all take pride in."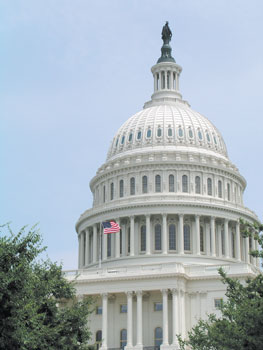 Cumberland County now in one congressional district

North Carolina judges have ordered a new U.S. House district map be used in the 2020 elections. They decided there isn't enough time to scrutinize the boundaries for partisan bias because it's too late in the election cycle. The North Carolina primary for hundreds of state and local elected positions is March 3, and candidate filing has already begun.

"There's simply not sufficient time to fully develop the factual record necessary to decide the constitutional challenges to the new congressional districts without significantly delaying the primary elections," Superior Court Judge Paul Ridgeway said.

The approved map places all of Cumberland County in the 8th Congressional District. Previously, the county was divided between the 8th and 9th districts. "It is time for the citizens to vote," Ridgeway declared.
Ten of the 13 current North Carolina U.S. House members are Republicans in a state considered a presidential battleground.


Local government leaders ready for the new year

Cumberland County Commission Chairman Marshall Faircloth is determined to improve the working relationship between county government and the city of Fayetteville. Faircloth listed his hopes after being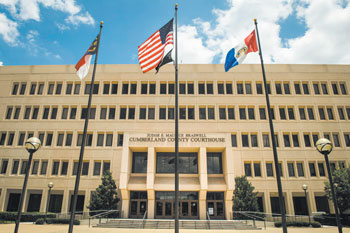 sworn in as the board's new chairman. They also include creation of a performing arts center and financial support of the proposed Civil War & Reconstruction History Center. He said the county will live up to its promise of contributing $7.5 million toward the Civil War project if the city of Fayetteville keeps its word to do so. Meanwhile Mayor Mitch Colvin said he is "overjoyed" to lead the most diverse city council in history. "We have five amazing ladies in the leadership of this city ... and distinguished gentlemen as well," he said. The 10-member council is comprised of two white members and eight African Americans, a record. District 1 Councilwoman Kathy Jensen was appointed Mayor Pro Tem. Shakeyla Ingram replaces Dan Culliton in District 2. In District 3, Tisha Waddell was re-elected. District 4 incumbent D.J. Haire keeps his post as does District 5's Johnny Dawkins. Chris Davis takes Bill Crisp's place as the District 6 member. 7th District councilman Larry Wright was re-elected, and Courtney Banks-McLaughlin replaces Ted Mohn in District 8. Yvonne Kinston defeated 9th District member Jim Arp.

Kenjuana McCray made history in Hope Mills becoming the first African American to serve on the five-member town Board of Commissioners.


Freedom of Speech at FSU

Fayetteville State University has earned the highest free speech rating from the Foundation for Individual Rights in Education. FSU is the 12th institution in North Carolina to earn FIRE's "green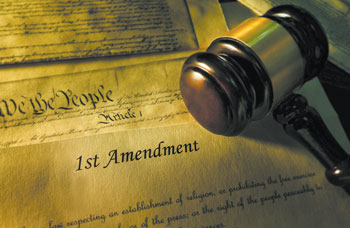 light" rating, which is only held by 51 institutions nationwide.

"I am pleased that FIRE has designated Fayetteville State University with the green light rating," said FSU Interim Chancellor Dr. Peggy Valentine. "We believe in having a campus environment where the voices of our students and faculty can be heard and where they can exercise their First Amendment rights."

FSU revised seven policies since 2017 to earn the rating, including a computer use policy, bulletin board posting policy, residence hall policy and an unconstitutional ban on profanity. "We're proud to cement the state's status as a leader in campus free speech with FSU's well-earned designation as a university that values and protects student expression," said FIRE Vice President of Policy Reform Azhar Majeed.

Two North Carolina institutions — Davidson College and Winston-Salem State University — earned FIRE's worst, "red light" rating for policies that clearly and substantially restrict speech. According to FIRE's "Spotlight on Speech Codes 2019" report, nearly 90% of colleges maintain policies that restrict and chill protected expression.