The 82nd Airborne Division's Immediate Response Force has deployed to the Middle East. One of the division's brigade combat teams is routinely on call as America's rapid deployment strike force. Fifteen years ago, in December 2004, elements of the 82nd deployed to Iraq in support of Iraqi national elections. Today, as they have throughout the division's history, the troopers who wear the red, white and blue patch of the 82nd Airborne Division are the cutting edge of the United States strategic combat force. Defense Secretary Mark Esper launched the deployment of America's Guard of Honor on New Year's Day saying, "At the direction of the Commander in Chief, I have authorized the deployment of an infantry battalion from the Immediate Response Force of the 82nd Airborne Division to the U.S. Central Command area of operations in response to recent events in Iraq."

Additional 82nd paratroopers followed. The deployment came in the wake of rocket attacks against Iraqi bases housing coalition troops.


Property taxes are due

The Cumberland County tax collector reminds taxpayers that property taxes for real estate and personal property that have not been paid are considered delinquent. The county can impose interest and enforced collections such as bank levy, wage/rent garnishments and foreclosure. Payments can be made in the tax office, by phone or online. There is a processing fee for credit or debit card payments. Electronic check draft payments can be made online for no additional fee. To pay in person, go to Room 527 on the fifth floor of the Courthouse from 8 a.m. to 5 p.m. Monday through Friday. To pay by phone, call 1-866-441-6614. To pay online, visit co.cumberland.nc.us/tax/payments. The address to pay taxes by mail is Cumberland County Tax Collector, P.O. Box 449, Fayetteville, N.C., 28302-0449. Tax listing forms must be updated and signed and be postmarked no later than Jan. 31 to avoid a 10% late listing fee. For more information, call 910-678-7507 or go to co.cumberland.nc.us/tax.aspx.

Citizens can help shape Fayetteville's future

The city of Fayetteville will hold its annual Community Café Conversation Thursday, Jan. 16, at Smith Recreation Center on Slater Avenue. The event will be held from 6 to 8 p.m. and allows Fayetteville citizens to answer questions about their perceptions of the community's priorities. Questions include what city services need to be improved and how the city can better promote transparency and accountability. Input will be incorporated into the city's strategic plan, which guides future efforts and budget decisions. Interested residents are encouraged to reserve their seats by calling 910-433-1979 or emailing an RSVP to atebbe@ci.fay.nc.us. A drawing will be held at the end of the event for gift certificates to several local businesses as a way of saying, "thank you" to the participants.


Energy assistance aid expanded

The Cumberland County Department of Social Services is accepting applications for the North Carolina Low Income Energy Assistance Program from all qualified households. In December, only households with elderly or disabled persons could apply for LIEAP. The program helps qualified families with their heating costs. LIEAP is federally funded and provides a one-time vendor payment directly to the utility company to help eligible households pay their heating bills during cold-weather months. Household income must not exceed 130% of the poverty level. There are several ways Cumberland County residents can apply. Applications can be made in person at DSS, located at 1225 Ramsey St., Fayetteville. Applications can also be downloaded and submitted by mail or fax. Households may apply for LIEAP through March 31, or until funds are exhausted.


Cancer patient advocacy

Jesse H. Byrd has won the Mary Lynn Bryan Leadership Award for his years of cancer patient advocacy work. The Bryan Leadership Award recognizes the person who best exhibits excellence in leading a Cumberland County charitable organization toward sound nonprofit best practices. Byrd, a retired CPA, is a founding member of Friends of the Cancer Center, which formed in 1989 to help support area cancer patients and their families. The support includes financial assistance, hats, scarves, yoga and art therapy programs, all free of charge to patients. The FOCC became a part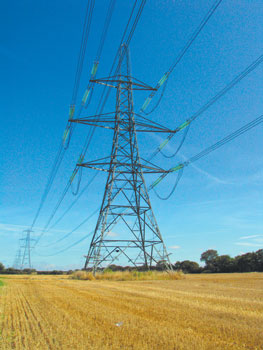 of the Cape Fear Valley Health Foundation in 2002, allowing Byrd to join the foundation's board of directors. He has been on the board since. Byrd's wife, Irene, died of cancer, which led to his dedication to the cancer community over the years. In 2014, Byrd helped establish the Irene Thompson Byrd Cancer Care Endowment. The endowment has grown to nearly $1 million. Cape Fear Valley Health Foundation will receive $1,000 under the Bryan Leadership Award to use toward board member development.