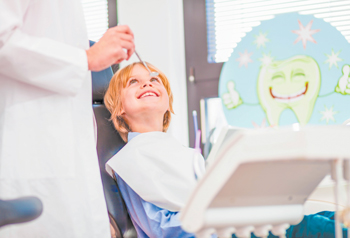 The Dental Assisting curriculum at Fayetteville Technical Community College prepares individuals to assist the dentist in the delivery of dental treatment and to function as integral members of the dental team while performing chair-side and related office and laboratory procedures. Students receive up-to-date training in the dental field from a CODA-accredited program. This means students who graduate from FTCC are considered DA II's in the state of North Carolina and are eligible to perform some expanded functions in this state without paying for further training or certification.

Dental assisting is an exciting career in the dental field that gives students a variety of options upon graduation. They can work in general dentistry or in one of the specialties: orthodontics, oral surgery, pediatrics, etc. There is also work in administrative roles or with dental vendors. Training in dental assisting gives students knowledge and flexibility to advance in the dental field. The program at FTCC covers instruments, both general and specialty, and their functions — infection control policies and procedures, dental radiography, dental materials, dental sciences, anatomy, and practice management. Students have training on campus as well as clinical rotations to dental offices in Fayetteville and surrounding areas. Rotation sites include general dentistry and specialty areas. This exposure gives students valuable training with real patients as they learn to function as a member of the dental team. As students move through their semesters, they also prepare for their national board exams. Students have the option to take the boards in three sections: Infection Control; Radiation Health and Safety; and General Chairside. Or they can take all three components at one sitting. Students are Certified Dental Assistants or CDAs once they have passed all exam components, and that is a national recognition.

Training to become a dental assistant is a one-year program. The training starts in the fall semester, and students graduate the following summer. Most graduates have secured jobs prior to graduation and have gained valuable hands-on experience from their clinical rotation sites. The job outlook for dental assisting shows that there will be growth in the field through at least 2032, and the average salary for a North Carolina dental assistant is $38,720. Students who have advanced certification and training are more likely to have the best job prospects according to the U.S. Bureau of Labor and Statistics.

Students interested in dental assisting are encouraged to call or email me for further information at 910-678-8574 or walkers@faytechcc.edu. The application process for all health programs is open from November through Jan. 30, and financial aid is available for qualified students. Students will need to make an application to the college first and have all transcripts sent to FTCC for processing. Late applications to the program may be accepted. The faculty and staff at FTCC are excited to help get you started on the path to your new career! We look forward to having you come and learn with us and become part of our dental family at FTCC.