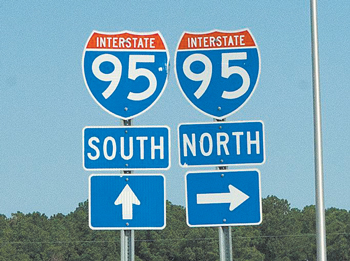 The need to widen Interstate 95 through North Carolina has been a subject of serious discussion since first suggested by former state Sen. Larry Shaw, D-Cumberland, 10 years ago. Shaw proposed a toll road to pay for widening the 182 miles of highway in North Carolina. The toll road was rejected, but the need for expansion was developed. The North Carolina Department of Transportation began the first phase of construction earlier this month. The Long Branch Road bridge at exit 71 in Harnett County was closed, marking the first stage of a $404 million contract to widen 15 miles of the interstate north of Fayetteville.A contractor will replace the two-lane bridge in Dunn with a taller and longer three-lane overpass. All four ramps will be realigned and tied into the taller bridge. The realignment will make it possible to extend the ramps for drivers merging onto the highway and to separate service roads that now intersect with the ramps. The changes will enhance the safety of the interchange and create room to double the interstate's travel lanes to eight.

NCDOT officials estimate the new bridge and upgraded interchange will open in about one year. When the bridge closes, I-95 drivers initially will continue to be allowed to take exit 71 and turn right, but not left. Eventually, all the ramps will be closed, requiring drivers to detour to exit 70. In preparation for closing the Exit 71 bridge, in January crews added temporary pavement and erected concrete barriers to maintain four lanes on the interstate during construction. When a rebuilt exit 71 reopens, the Bud Hawkins Road bridge at exit 70 will close for the same kind of reconstruction for about one year.

The overall contract calls for widening I-95 between exit 56 in Eastover and exit 71 in Dunn. The design and right-of-way acquisition for the rest of the route will be completed this year, allowing more construction to proceed by this fall. The entire project is expected to be completed by 2024. The portion of I-95 being widened between mile markers 56 and 71 is funded in part by a $147 million federal Infrastructure for Rebuilding America grant. It is part of a larger project to widen 25 miles of I-95 to eight lanes between I-95 Business/U.S. 301 at exit 56 in Fayetteville and I-40 at exit 81 at Benson in Johnston County.

This 25-mile section is the oldest and busiest in the state along I-95, reaching nearly 60,000 vehicles a day in southern Johnston County, according to a 2016 survey. "I-95 is our East Coast main highway and a vital link in our state for business expansion, residential growth and tourism," said Grady Hunt, who represents Division 6 on the N.C. Board of Transportation. "This will be a significant investment in North Carolina."

The projects mark the state's first substantial upgrade of I-95, which was built beginning in the 1950s under President Dwight Eisenhower. The sections to be widened were scored using criteria such as congestion management and traffic volume and received funding in the department's State Transportation Improvement Program.